7 Best Affiliate Marketing Plugins for WordPress (Free and Paid)
Reports shows that Conversion rate optimization is the perfect gateway to amass more engagements. Whether you're an Affiliate, a Pro blogger or an Entrepreneur, it's a recipe for any successful funnel.
You can leverage them inorder to amass more leads, conversion, and that of qualifying engagements.
Thankfully, there are varieties of Softwares that offer high-end Conversion rate optimization. One of which is the Affiliate Marketing Softwares built for content creators.
Therefore if you're a Publisher precisely an ethical Affiliate marketer who hypes up products for the motive of earning qualifying incentives, utilizing an Affiliate Plugin would help boost your conversation rate.
Here we brought to you the top 7 best Affiliate Marketing Plugins (for publishers) that converts
1. Affiliatable, a CTA Affiliate Plugin for all CMS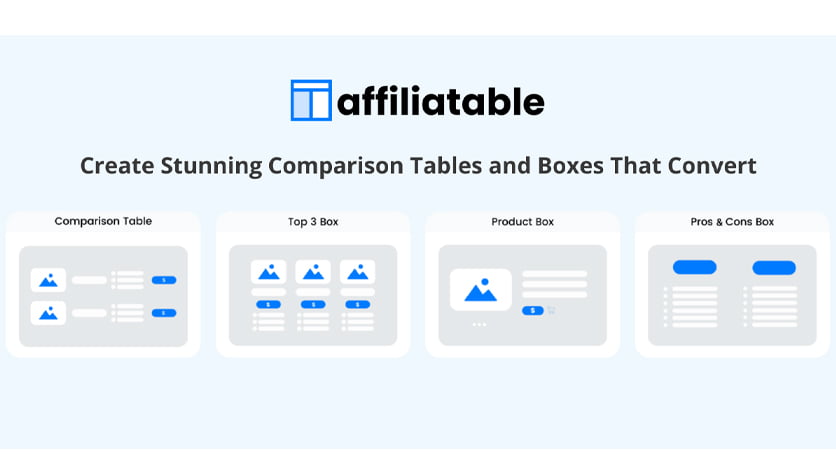 Affiliatable is a cloud-base application that offers stunning Product boxes, Comparison Tables and other CTA widgets that converts. It's the first Affiliate Plugin to support all Content Management System.
This exact functionality makes the Application stands out among its competitors. Whether you're using WordPress, Drupal, Wix or any other CMS, the Application has really got you covered.
For WordPress users, the Application offers a Plugin which you can install to synchronize all tasks. Then for Non-WordPress user's, a little script is needed in your header.php file.
Another noteworthy feature is that it comes with a free version. Priced from Annual Packets to the generous Lifetime plans. Starting from $49 per year for a single site to $299 for a Lifetime subscription for 1 site.
You can also opt for Plans that supports unlimited websites. To cut the story short, there are loads of plans which are programmed to satiate your entire needs.
Features
Here are some of the Application's groundbreaking features:
CTA Displays
Amazon API Integration
Clicks Report
Highly compatible (with all Affiliate Programs)
Schema Optimized
Geotargeting
WordPress Plugin
To summarize, the Affiliatable Application is worth the try. Whether you're looking for an Amazon Affiliate Plugin or one that supports a range of Affiliate networks including ShareAsale, Commission junction and other standalone referral programs.
Meanwhile, the APP supports all Affiliate links of any kind!
Pro tip: The Lifetime Plan is a sure target to budget for because the Platform recently rolled it out to attract potential Affiliates. If in anyway you registered for it now, you'll own the software forever.
The dark side, time is really ticking against it and the CEOs may in anytime disable the offer. This is the exact time to try the software!
Start increasing your commission…
ROI: User's reported an exponential increase in conversion by 12.6%.
Still haven't digested what the software is all about? Here's an honest and unbiased Review of Affiliatable!
2. Lasso, a CTA and a Link Management Plugin for more conversion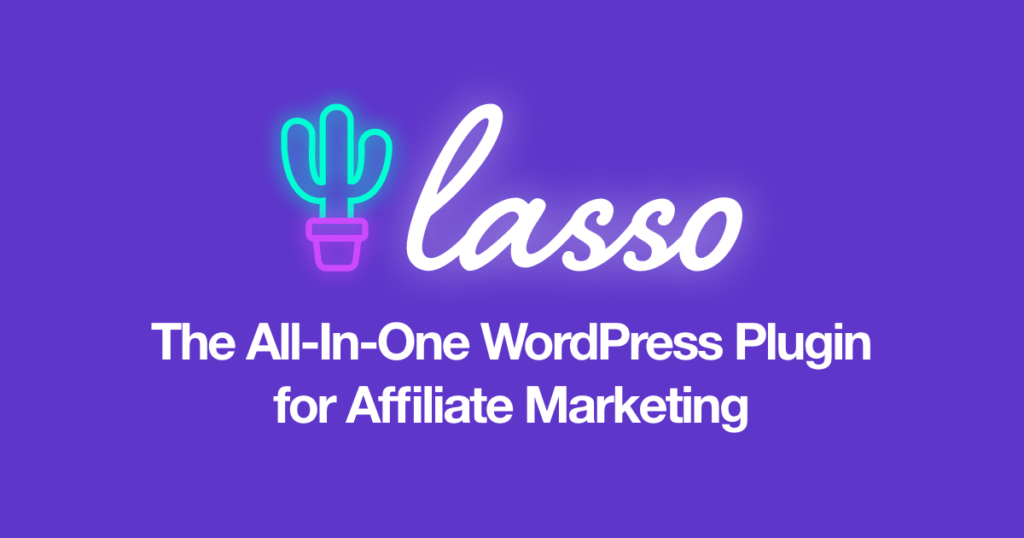 Just like Affiliatable, Lasso is such a nice Multi-purpose Affiliate Marketing Plugin for all Affiliate networks. But the only difference is that Affiliatable supports all CMS why Lasso is only based on WordPress.
Lasso offers plethora of wonderful features that makes it stand out among its alternatives. Such core features includes:
Features
CTA Product Display
Custom URL
Discover more Affiliate opportunities
Monetize existing links
Amazon Associate Integration
Take advantage of broken links
Find out which Affiliates are most Lucrative
Manage all your links in one place
Customize your URLs with Link Cloaking
Organize your Affiliate links with Link grouping
Import & export your links with ease
In a nutshell, Lasso is the best Multi-purpose WordPress Affiliate Marketing Plugin for creating stunning Product Displays, also best in monetizing broken links and tweaking custom URLs for all your links.
Unfortunately, we are unable to explore all its features here. But we guarantee — it's a nice perk to start up with. You can explore what the plugin has to offer by using the link to their site or preferably by checking out our Review here!
3. AAWP, the #1 Amazon Plugin for WordPress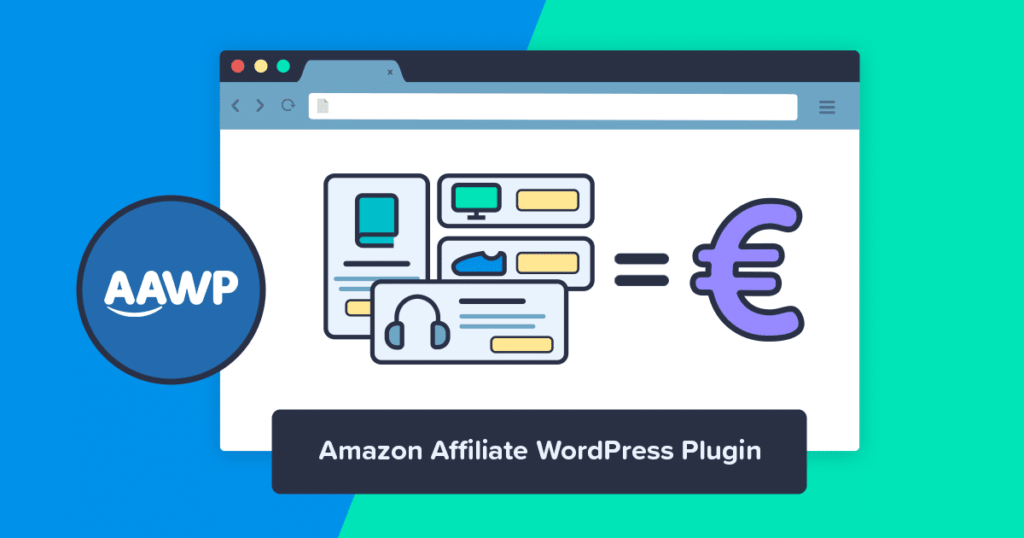 AAWP, short for the 'Amazon Affiliate for WordPress' is probably a top-rated marketing plugin for new and seasoned Amazon Affiliates.
If you have being in the Amazon Associate Program for a while now, chances are – you might have heard of the Plugin in question. It's literally the best for WordPress users.
Infact, it should have being at the top of our Page, but the Caption dragged it to the 3rd position. Hypothetically, if our topic is "the best Amazon Affiliate Plugin for WordPress" – it should have been at the top of the page.
Now, if this is what you're exactly looking for, AAWP is the perfect match for it!
Here are some of its amazing features
Features
CTA Product Displays
Compliance with Amazon Associate Policy
Geotargeting
Click Analytics
AMP support
Caching which increases Page load speed
No Theme Dependency
In brevity, the AAWP Plugin is the go-to solution for all Amazon-niched websites who wants to add an extra money to the box. From their highly compelling Product boxes, Comparison Tables and other widgets that will irresistibly captivate your audience.
Or view AAWP Review here.
4. AmaLinks Pro, safest Amazon Plugin for WordPress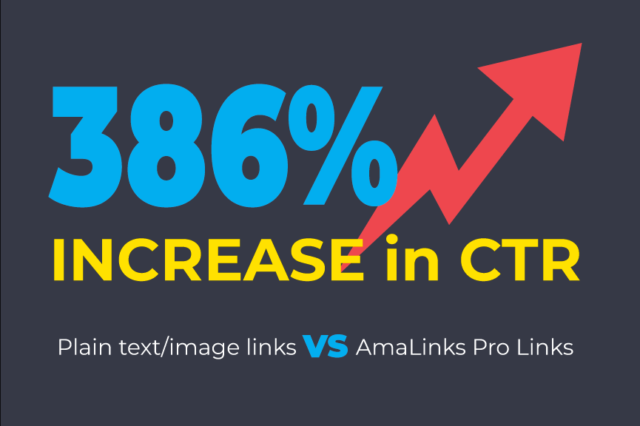 AmaLinks Pro, the best damn Amazon Affiliate WordPress Plugin that won't get you banned by Amazon.
The Amazon Operating Policy and Agreement is vague and cumbersome. As an Amazon Affiliate – you would want to prevent any threat that will incur on your account. Honestly speaking, it's frustrating to loss all your efforts, earnings and partnership at the blink of an eye.
To obviate this from happening at all, the AmaLinks Pro Plugin was launched to life. A super Amazon Affiliate Plugin, best for new and ethical Amazon Affiliates who uses WordPress as a Content Management System.
The flexibility that this Plugin offers can be traced to its groundbreaking Amazon Compliant Product elements, links and Content Displays. These Products are pulled directly from the Amazon Advertising API thereby putting your site in full Compliance with the Amazon Associate Policies.
Another spectacular feature is one called the No-API mode, which enables new Amazon Affiliate to jumpstart their partnership right away.
Typically, Amazon requires 3 sales within a period of 180 days before releasing their Product Advertising API. Incase, you haven't met this requirements – the AmaLinks Pro Plugin have got you covered.
Unlike AAWP and other Amazon Plugins that relies on PA API to deliver the best results, AmaLinks delivers the same features both in the API mode and the No-API mode.
So whether you're with or without Amazon Product Advertising API, you can always use the Plugin to the best it can offer!
Here are some of its incredible features
Features
CTA Product Displays
No-API mode
Geotargeting
Amazon Policy Compliance
Copy/Paste Shortcodes
Works in all Page builders
Or view AmaLinks Pro Review here!
5. AzonPress, the most intuitive Amazon Plugin for WordPress
As an content creator, you might have already come across one or the other solutions from WPMangeNinja.com, a brand that focuses on eradicating web-based problems.
The Platform focuses mainly on WordPress Themes and Plugins meant to oversimplify the way web developers use and operate WordPress.
One of the brand's incredible plugin is called AzonPress, an Amazon Affiliate WordPress Plugin. Obviously, the Platform claims that… it is the most intuitive among others.
We have also carried out a meticulous Survey, and guessed what the Plugin lived up for its Name!
AzonPress, the most intuitive Amazon Plugin for WordPress – Make the best use of the Plugin to stand a chance to increase conversion to at least by 250%!
Features
CTA Product Displays
Appearance settings
Bestseller's List
Geotargeting
Accurate tracking
Or view AzonPress full Review here!
6. ThirstyAffiliates, the best Link Management Software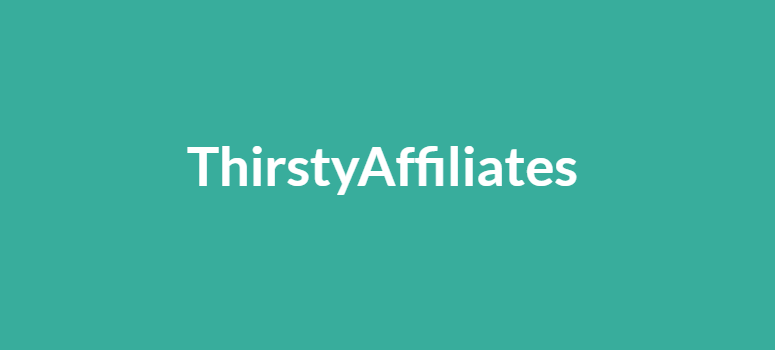 ThirstyAffiliates is in another classification called 'Link Management Softwares'. We recommend using any CTA Affiliate Plugin alongside each relevant Link Management Software.
Great reason is because both works together to deliver rich results. The role of CTA Affiliate Plugins is perhaps to let you get creative with your Affiliate links whilst that of Link Management Softwares is mainly for accurate Click Analytics.
When both results are used in-between, you get what is called Impeccable connection, a proven standard to fill the bucket.
Now, the ThirstyAffiliates WordPress Plugin is a great tool to use alongside any of your desired CTA Affiliate Plugin. Using a particular CTA Plugin alone won't give you the best result.
Such things like Crystal-clear Performance Analytics are missing or partially available in some of them.
ThirstyAffiliates perfectifies the whole thing by offering a meticulous data regarding clicks, interactions, and the overall link performance.
It's also used for Link cloaking!
Link cloaking on its own is the process of disguising a link by using a URL redirective. You don't just post Affiliate links raw like that because they are way too long and hyper sensitive.
Oftentimes, users like me do not indulge in clicking long URLs because they seems spammy and malicious. This is also applicable to fellow web visitors.
Another stellar option is getting creative with the links. Probably, you can customize the link to match up with your brand's name or any relevant tag. With this available, your old audience could be able to recognize your links across all sites.
This can help in getting more sales as well as a Boost in Search rankings. There's no bones about this one.
Features
Branded URLs
Easily Insert Links
Easier Link Management
AutoLinking Keyword
Link categories
Or view full ThirstyAffiliates Review here!
7. PrettyLinks, most used Link Management Software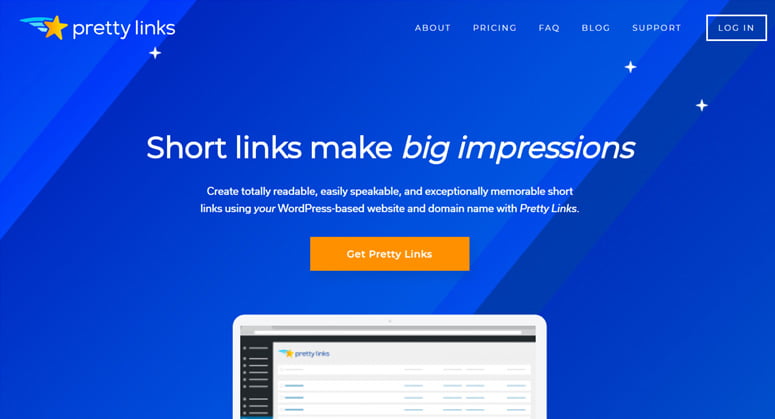 PrettyLinks is by far the most popular link management software in the market today. With over 2000+ powered websites, the Application is said to be a gold mine.
Likewise ThirstyAffiliates, this Premium Plugin offers support to shorten, cloak, share and track links in no time. All of these are done from the WordPress dashboard, and with much more functionality than your regular link shorteners.
By using PrettyLinks alongside your business tools, potential Affiliate revenue might experience a sudden hike and glory.
Features
Easy to use
Flexible
Analytics
Pretty Bar (branding and link advertisement)
Automation
Supports redirects
Or view complete Pretty Links Review on this page!
Our top recommendations?
Now that you have seen it all, it's high time to opt for the one that best match your area of interest. Here are the following things to consider before choosing any:
For CTA Affiliate Plugins?
Note: CTA or Call-to-action Affiliate Plugins are those softwares that let's you get creative with your links. With them, one can display affiliate products or links in a highly eye-catching Display boxes or tables.
The CMS concerned, wether WordPress, Wix, Squarespace or even all of them.
The role of the plugin, i.e whether if it's based on Amazon (an Amazon Affiliate Plugin), ShareAsale or even a standalone referral program.
The niche of the site concerned, whether it promotes vast majorities of products/services OR rather a niched website…on Amazon or any other platform
The Pricing overall
The ROI (Return on Investment)
For Niched-Amazon site managed by WordPress, we recommend: AAWP <===
For Niched-Amazon site managed by CMS other than WordPress, we recommend: Affiliatable <==
For Niched-Amazon WordPress site without API-Access, we recommend: AmaLinks Pro <===
For Niched-Amazon site who needs Lifetime subscription, we recommend: AzonPress <===
For regular Affiliates who promotes different services, we recommend: Lasso <===
Just to remind you that CTA Affiliate Plugins should be used simultaneously with a Link Management Software. Here's what we suggests for that:
For Link Management Softwares?
For the best link management software overall: we recommend: ThirstyAffiliates <==
PrettyLinks is so great on its own but ThirstyAffiliates surpassed it with the available functionalities!
Ps. You have got to choose only 1 from CTA Affiliate Plugins to use with ThirstyAffiliates.
That's wrapped it up for the best Affiliate Marketing Plugins that converts. Go and experience a hike in the number of qualifying sales!