Brief Guide to choosing the best VPN
We have 3 top-tier VPNs that work very well in almost everything. Here we bring about various user preferences and what to use overall (for those who don't necessarily need one that has a specialty in one subject but one that has all the normal qualities even at the slightest amount).
Before we go into the big details, the best VPN overall is Surfshark VPN. Whatever reason you have in mind, I can say that Surfshark can conveniently deliver. It is the best overall in all aspects, think Security, Privacy, Streaming, Torrenting, Bypassing censorship, Compatibility, Pricing, UI/UX, and Customer support. It is well worth it!
Back to business — Guide to choosing the best VPN!
Choosing a specialty VPN that resonates well with your needs is always a hassle because you'll need to test several of them, and then conclude which one works best. Glad to hear, we have performed the test for you.
That said, here are key areas that most VPN users pay attention to:
Privacy
Security
Bypassing Censorship
Speed
Torrenting
Streaming
Pricing and Compatibility
Most Features
Biggest Add-on
Best overall
Let's keep this amazing guide to choosing the best VPN going.
1. Privacy – the best VPN that honors it?

Those who surf online need a basic degree of Privacy. Those who plant online need this Privacy and in this case, a guaranteed one!
Winning Points: RAM-only servers, Strict No-logs Policy, Third-party Audits, Warrant Canary, Aced Data Leak Test, Not part of 14 eyes Alliance, Not part of NATO member states
Final Winner: NordVPN. It happens to be the only one that matches the winning points stated above.
2. Security – best VPN that grants you ultimate preservation?
Those who surf online need a basic degree of Security. Those who plant online need this Security and in this case, an impregnable one!
Winning Points: AES-256 encryption, Split-tunneling, Double VPN, Onion-over VPN, Auto-connect/Kill-switch, Has at least the top 3 Security Protocols (WireGuard, OpenVPN, and IKEv2/IPsec) or a Proprietary one that could be a better Replacement.
Final Winner: Surfshark — It's the best one that matches the points correctly plus its extras and more advancement.
3. Bypassing Censorship – best VPN in lifting restrictions and limitations?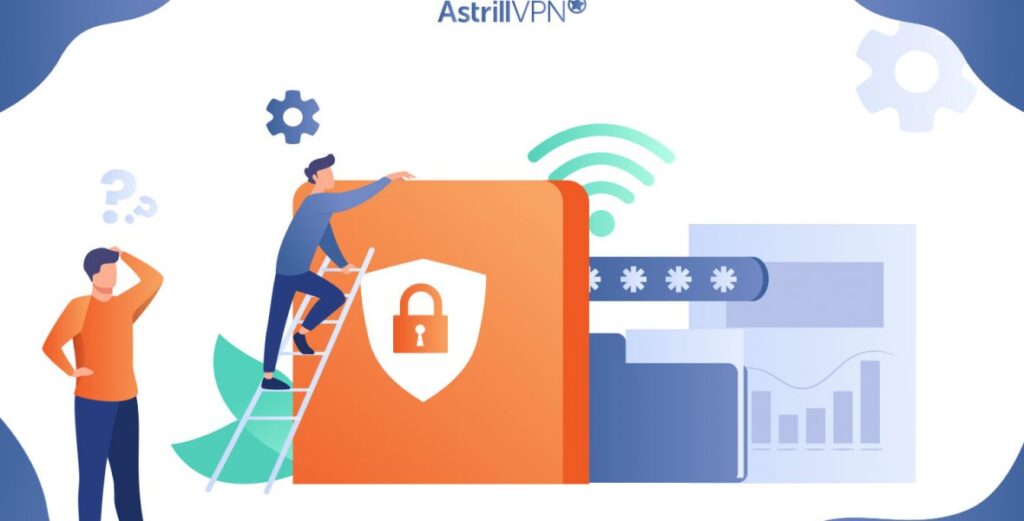 Regular internet users may need it to bypass site restrictions, those ones' in oppressive location need more of it. Think the Great Firewall of China.
Winning Points: Can unblock China, Iran, and UAE | uses Obfuscation and Anti-VPN system
Final Winners: Astrill VPN and ExpressVPN
Why are they two?
Here's a decisive guide:
If you're in China, UAE, or Iran, Astrill VPN will serve you better. But if you're in another slightly censored country, ExpressVPN is enough and it's speedy in connection.
However, it's advisable to get two of them if you're able. The reason is, no VPN is stable in these oppressive regions.
By having two or more VPNs, you give yourself the option to maintain your connection even when one is down.
4. Speed – best VPN for blazing connectivity?
Normal usage won't likely notice anything in speed drop, but as for gaming and other data-hungry stuff, the speed decline is real in most VPNs.
Winning Points: Can possibly raise Internet speed, Mostly 5Mbps speed decline or less, uses 10GB servers, more servers, and coverage
Final Winner: NordVPN — it's the best one after testing a deluge of VPNs in speed. You read that right – it can possibly increase your regular internet speed! All thanks to its Nordlynx Protocol which is faster than standalone WireGuard.
5. Torrenting – best VPN in this regard?
Noobs use anyhow VPN, activist fathoms the best torrenting VPN and its importance.
Winning Points: High Speed, Highest P2P-enabled servers, possess all the winning points in Security and Privacy.
Final Winner: Surfshark VPN — It edges out other VPN providers in this aspect. Thanks to its high number of P2P servers and connection speed.
6. Streaming – best performance VPN for accessing Streaming services?
Typically, streamers don't always care about privacy and quality, only a few know its value.
Winning Points: Unblocks the most platform, SmartDNS, Provides full VPN encryption in all platforms including devices that do not support it, Has high speed.
Final Winner: NordVPN — Thankfully, it edges out other VPN providers by offering a great Streaming feature called Smart Play which also uses Smart DNS but in this one, encrypts and provides VPN connectivity at the same time.
7. Pricing structure – best VPN for the Price?
Clueless users do not know the hike in price during renewal, experienced ones' know about it and are trying to set themselves free from unreasonable fees.
Winning Points: Most Device connection, Reasonably-priced, has the 3 common Pricing types (1 Month, 1 Year, and 2 Years), Money-back guarantee, Support to major or most Payment methods, the same or a slightly higher renewal fee
Final Winner: Surfshark — Just get one license and go unlimited in simultaneous device connection. It is also the cheapest. The price point of ExpressVPN can get you 2 Surfshark licenses with some change to spare.
What's Next in this brief Guide to choosing the best VPN?
Some people use the following as a judging factor when determining the best VPN to go with. And we did include them because they are nice considerations, and you might also find them useful ↓
8. Most Features – the best rich VPN?
If you don't look carefully, you won't identify that VPNs are distinguished by the features or functionalities they possess. It's a clever idea to bring this to judgement so that you won't miss out on incredible and proprietary VPN features.
Winning Points: Posseses the best VPN features with effectiveness and flexibility mindset
Final Winner: Surfshark — and thanks to its rarely-seen features. Surfshark is the leader of DoubleVPN. It offers a Dynamic or even much — a Nexus model. Not only that, there are several more of them.
9. Biggest Add-ons – best VPN that comes with other Products?

What of having a VPN that also packs other Products such as: An Antivirus, a Password Manager, an Encrypted Email Platform, and anything outside the main function of a Virtual Private Network?
Winning Points: Has the biggest Add-ons services in number.
Final Winner: Unfortunately, this place is blank. The more we tried to bring out a single VPN for the ride, it confuses us more.
We should have selected one VPN as a winner because of what our subject says "Guide to choosing the best VPN".
However, VPNs exists with irregular and different Add-ons, as a result, it would be better to review what they have as Add-ons before going with one.
Here's our shortlisted contenders for the best VPN in terms of Add-ons
The Shortlist: ProtonVPN, Surfshark, NordVPN
ProtonVPN Add-ons: End-to-end Encrypted and Anti-malware Email Platform (ProtonMail), Proton Calendar, a Cloud Storage space (Proton Drive), a Password Manager (Proton Pass)
Surfshark Add-ons: Surfshark Search (a private Search Engine), Surfshark Incognito, and Surfshark lightweight Antivirus
NordVPN Add-ons: A lightweight Antivirus, a Password Manager (NordPass), and a Cloud Storage System (Nordlocker).
Kindly review the options and ascertain the best one for your use case.
One thing noting down is that all these VPNs also allow you the option to get only their VPN service and not bundled with Add-on extras which may cost extra money. For example, Surfshark Starter Plan only gives you a VPN (and just cost $2.30/month for the 2-Yr plan), whereas Surfshark One+ includes all Surfshark Add-on services (and cost a bounty $5.99/month for the 2-Yr Plan)
Over To You
After seeing it all, you can make an informed decision pertaining to the 'Reason why you need a VPN'. As Aforementioned, Surfshark VPN is the best overall, having ultimate victory over other VPN providers – it's well worth it!
While Surfshark wins only in Security, Torrenting, and in Pricing, it doesn't mean that it's not any good in other aspects [this also applies to other VPNs in the list].
Surfshark does great in Privacy, Bypassing Censorship, Torrenting, and also in Streaming. But it is not the greatest in these areas.
Therefore, we strongly recommend you go with the one that best matches your preference. As such – if you need the best VPN for bypassing Censorship, it's Astrill VPN!
Overall Winner: Surfshark — the best VPN overall!
Don't waste your time debating between VPNs. Get Surfshark and obtain peace of mind.
Need Great Coupons? Here are the biggest offers
Biggest VPN Discount Links (Promo code no longer required)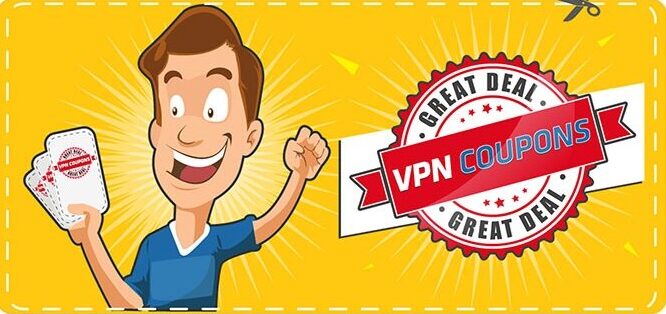 1. NordVPN Creator Offer – Up to 65% off + 4 free months (You save $20 more unlike seen in other Discount links). Ps. Bet me, you can't see this deal in any other place. So avail yourself of it.
2. Surfshark unique Discount – Up to 83% off + 2 free months. You also won't get this one in another place.
3. ExpressVPN Offer – 49% off + 3 free months
4. Astrill VPN Referral – When you opt for longer plans you save more. In the space named "Coupons" on the order page, kindly disregard the option because there's no working one. So unfortunate that you still need to pay the big Price.
5. ProtonVPN Lifetime Deal — You will always save -57% now and in recurring subscription .
And that did culminate our brief guide to choosing the best VPN!
Best of luck! Have any question or opinion? Feel free to write them down in the comments. Will be responding in minutes 🙂