Surfshark vs NordVPN Review, which VPN is best overall?
In this Surfshark vs NordVPN Review, we put to test two of the top 3 VPN providers. We compared and contrasted them in all use cases.
Whether you need one with the utmost Speed, Security, and Privacy, or one that bypasses censorship the most. Also, the dominant one in terms of Torrenting, Streaming, and Pricing is listed.
Just bear these tags in mind: Security, Privacy, Bypassing Censorship, Speed, Torrenting, Streaming, Pricing, and Customer Support ratings.
In a nutshell, here's a summary of this Surfshark vs NordVPN Review:
Use this and stay decisive at all costs. You can freely read on if you need to hit the rudiments.
Ps. Scroll down to the Pricing section for the biggest Surfshark and NordVPN deal!
Surfshark vs NordVPN in terms of Security
The good news is that both services had adopted the highest advancement in Security technology. Surfshark and NordVPN rely on the AES-256 encryption to operate which is regarded as the most secure.
In addition, the two use the accepted Protocols in the industry plus what they have as their Proprietary features.
Security Features in common:
Split-tunneling, DoubleVPN, Auto-connect/Kill-switch, Dedicated IP, Onion-over VPN, Dark Web Monitoring
Where,
Split-tunneling: is the process of choosing which app should use the VPN connection. This will come out effective if you don't want high pings during gaming but still want your other apps to follow the same line of VPN encryption.
DoubleVPN: as the name suggest is the use of two VPN servers in data routing rather than a single one. It's also known as Multi-hop and it doubles the amount of security.
Auto-connect/Kill-switch: The Auto-connect is a security feature that automatically activates VPN connection based on set instructions. The Kill-switch on the other hand stops the VPN connection when there's a glitch or malfunction of VPN service. Both features are important as they take proactive action before the worst happens.
Dedicated IP: is a unique IP address that is exclusively assigned to a particular user or device. By using this, one can be able to get around incessant reCAPTCHAs.
Dark Web Monitoring: involves thorough web scans for Email leaks, Password leaks, and other personal information.
Encryption and Protocols in common:
AES-256 bits, OpenVPN, IKEv2/IPsec (UDP & TCP variants), WireGuard/Nordlynx
Where,
AES-256 bits: is the strongest and most robust encryption standard that proves impossible to hack. Presumably, it's going to take the smartest Brute force technology billions of years to decrypt its line of code.
OpenVPN: is an open-source VPN Protocol that's vastly supported by Routers
IKEv2: is faster and more stable than OpenVPN. It's valued greatly for its ability to switch networks on demand.
WireGuard: is the fastest and the most used among other VPN protocols.
Nordlynx: is NordVPN's proprietary Protocol built around Wireguard with layers of improved capabilities.
What sets Surfshark apart from NordVPN in terms of security?
1. Surfshark Dynamic Multi-hop and Nexus: This VPN provider is literally the only one that allows the option to select the country servers from which your data will be routed from and to. Unlike other VPN providers including NordVPN that just randomize it, Surfshark made it wholly Dynamic and customizable. In fact, the Next gen called Nexus is gradually being rolled out. It will route your traffic in all of its server networks (not 2 or 3 servers but the whole servers owned by the VPN company). Learn more about Surfshark Nexus.
2. A step-up Encryption: While the AES 256 is ultra-secure and impregnable, the AES 256 GCM offered by Surfshark is better all-round (think speed, Integrity Protection, and encryption).
3. Surfshark Antivirus: Outside the top-tier VPN connection, you also get a lightweight Antivirus that keeps you safe at all times. Although NordVPN offers a lookalike version called "Threat Protection", it does not live up to the standard. Also, considering that Surfshark offers Threat Protection that's differently called "Cleanweb", the one from NordVPN doesn't make an Antivirus.
Note: The Threat Protection from both providers include a malware, tracker and Ad-blocker. It let's you browse in an even safe environment without being tracked or infected with malwares or incessant Advertisements.
What sets NordVPN apart from Surfshark in terms of security?
1. The WireGuard iteration called Nordlynx: Just like the likes of ExpressVPN, NordVPN did tweak their own Protocol, but not from scratch, instead built around WireGuard. Nordlynx is a modified version of the most used VPN protocol with all things in mind. Basically, WireGuard was not built solely in Privacy and Obfuscation, as a consequence, the modification was made to fill those empty spaces.
2. NordVPN Add-ons or Other Products: The review of Surfshark vs NordVPN should only pinpoint the vital aspects of a VPN and not their add-ons. Nonetheless, it's still worthy of note to list any if there's one. Fortunately, NordVPN's Password Manager and Cloud Storage System called "NordPass" and "NordLocker", respectively, are really significant additions, considering the importance of having them. NordVPN offers these in its Complete plan.
Between Surfshark and NordVPN, who wins in terms of Security?
The two offer the top 3 VPN Protocols with Military grade encryption, all good!
However, Surfshark uses a slightly better encryption algorithm – the AES 256-GCM which provides additional advantages. Similarly, NordVPN had provided a WireGuard iteration which is better than the native one.
Surfshark and NordVPN Add-ons kind of cancel each other out. Shark provides you with a lightweight Antivirus, while Nord gives you a Password Manager and a Cloud storage system. I would advise you to check your preferences before deciding which one to go with. As for now, we'll leave the Add-on services aside.
Back to judgment, the so-called Wireguard iteration called Nordlynx isn't any better than Surfshark and its layers. Reason is, Surfshark had added layers to its VPN service. As a result, we can confidently say that Nordlynx is better than standalone Wireguard and not that of Surfshark services.
Note: It's certain that WireGuard doesn't offer Privacy and Obfuscation as its primary function, but with the layers such as Surfshark NoBorders, Surfshark Camouflage, and Surfshark Nexus, those missing parts are treated with utmost care.
Lest I forget, Surfshark has taken DoubleVPN to the next level. This is a plus considering that NordVPN isn't yet supporting Dynamic Multi-hop let alone the Nexus version from Surfshark. Remember, DoubleVPN (Multi-hop) doubles the strength of your connection.
Looking at what has happened — "both offer the top 3 VPN Protocols with Military grade encryption. Both offer security Add-ons which kind of cancel each other out. Surfshark edges out NordVPN with its step-up encryption. Nordlynx is better than standalone Wireguard and not Surfshark services. Lastly, Surfshark took multi-hop to the next level".
With this, we can candidly say that Surfshark wins at NordVPN in terms of security.
Surfshark vs NordVPN in terms of Privacy

In terms of Privacy, VPN Providers Surfshark and NordVPN are one of the leading programs. All thanks to their Privacy-minded actions.
Such actions include having a Warrant Canary Page and operating with RAM-only servers. The RAM-only servers mean, they no longer use Hard drives which store users' information, instead, they are using one that doesn't hold data the test of time.
Privacy Features in common:
GPS spoofing, Threat Protection, Multiple Audits, Warrant Canary, RAM-only servers, Strict No-logs policy, Aced Data leak test
Where,
GPS spoofing: is the act of faking one's exact location. Bear in mind that, a VPN only encrypts and changes your IP address. It doesn't change the GPS functionality on your device. As a result, some VPN providers offer this as an extra, and it's just good to see that both Providers offer it.
Threat Protection: in this context means the blocking of malware, trackers, and malicious Advertisement.
Multiple Audits: means that both Providers have passed immersive third-party Audits which have also proven their claims.
Warrant Canary: is an indirect way of signifying the Absence of data logging and sharing to Third-parties.
RAM-only servers: implies that both NordVPN and Surfshark are using RAM-only servers in their industry.
Strict No-logs Policy: defines their zero-logs Policy as stringent in such a way that nothing can change it.
Aced Data leak test: means that both Providers have leak protection and hence didn't leak any information at all. Both aced, DNS leak test, IPv4/IPv6 leak test, and WebRTC leak test.
What set Surfshark apart from NordVPN in terms of Privacy?
1. Surfshark search and incognito: Surfshark offers a Search App, which allows users to browse the web privately without being monitored. Additionally, Surfshark Incognito provides an even more secure browsing environment where data logging and retention are nearly impossible.
What set NordVPN apart from Surfshark in terms of Privacy?
1. Not based in 14 Eyes Alliance: The 5/9/14 Eyes Alliance is a group of countries that have agreed to cooperate in maintaining national security by extracting users' data and sharing it among themselves. This group sometimes raises orders to Cybersecurity companies compelling them to share or log users' information which will be used for investigation. Fortunately, NordVPN is operating from Panama which is not part of the alliance. This is a great plus, considering that Surfshark the rival, is based in a Country which is part of the Alliance (more to this in the next section).
Between Surfshark and NordVPN, who wins in terms of Privacy?
Either of these VPNs will serve you better than most other Virtual Private Networks. They utilize RAM-only technology, guaranteeing that no logs or data are being stored. Additionally, they have live Warrant Canaries that further authenticate the integrity of their No-logs Policy.
Above all, the Third-party Audits is the most significant one. Because not all top-tier VPNs submit their infrastructures for checking and assessment. It's just good that both Surfshark and NordVPN have been tested several times, and the results were great.
Now, judging the best VPN in this field can be tiring, especially when you see both of them implementing the best privacy measures.
We discussed that Surfshark comes with Add-on products such as Incognito and Surfshark Search, which is a clever point. We also mentioned that NordVPN operates from a privacy-friendly region, which is another notable aspect.
However, I have come to understand that the location of a company doesn't matter in its Privacy-matters but the Infrastructure and Security measures it uses. It's a certitude that Surfshark is based in the Netherlands which is currently a part of the 14 Eyes alliance. Nonetheless, the Netherlands is also Privacy-friendly thanks to the General Data Protection Regulation (GDPR) which speaks for the People. There's also a body called the Dutch Data Protection Authority that fights and makes it mandatory that every defaulter is punished by the law.
Another noteworthy thing is that the VPN provider Surfshark recently moved from British Virgin Islands (a place that's not in any way a part of the Alliance) to the Netherlands which is now a part of it. When you put this into consideration, you'll understand that Location is kind of a trivial point when estimating Privacy.
Also, when RAM-only servers come into action, you'll see that no data is being stored let alone sharing to Third-parties.
So to conclude, both Providers are doing well in Privacy matters and there's no way to cut off the best from the two. It's more than a Draw!
Surfshark vs NordVPN in terms of bypassing Censorship?
You can use either Surfshark or NordVPN for anything including bypassing the toughest Censorship. Both work incredibly well.
And just like other VPNs, the Chinese Great Firewall is still a threat that they keep on fighting to outsmart.
Surfshark uses Obfuscation technology alongside its feature called NoBorders which forces oppressive firewall to surrender. NordVPN also uses Obfuscation altogether with its unblocking strategy.
In highly censored countries like China, UAE, and Iran, the two offer an adaptive site to access their services. Therefore, the time's gone when you must install one before taking the adventure. However, it's always better to get one ready beforehand.
Features in Common:
A second/adaptive site that works in highly censored region, Obfuscation
Where,
Obfuscation: is a privacy and security technology that hides the fact that you're using a VPN. NordVPN uses Obfuscated servers as well as Surfshark. Surfshark also has a Camouflage and a NoBorders mode which further add up to the hidings.
Censored Countries they unblock in common: China, North Korea, Iran, Myanmar, Turkmenistan, UAE, Belarus, Oman, Pakistan, Qatar, Syria, Thailand, Turkey, and Uzbekistan
Between Surfshark and NordVPN, who wins in terms of bypassing Censorship?
Both VPNs use Obfuscation servers. Surfshark implementation of the two extras (i) Camouflage mode and (ii) NoBorders mode make it a lot more impregnable to get rid of by Firewalls and Anti-VPN systems.
The Camouflage mode changes your VPN Traffic to appear as regular HTTPS traffic. With it activated on Surfshark, it will be nigh impossible to discern that a person is using a VPN.
Regarding the NoBorders mode, it's another feature that focuses on bypassing VPN blocks and restrictions, but now in a place where there's immense censorship. It allows you to connect to Surfshark servers even in countries or regions where VPN usage may be restricted or blocked. Such places like in China and all the rest, the NoBorders mode serves them better.
To draw the cotton regarding which VPN is better in terms of bypassing Censorship, we can't wait to announce Surfshark as the winner. It got the trophy.
Surfshark vs NordVPN in terms of Streaming?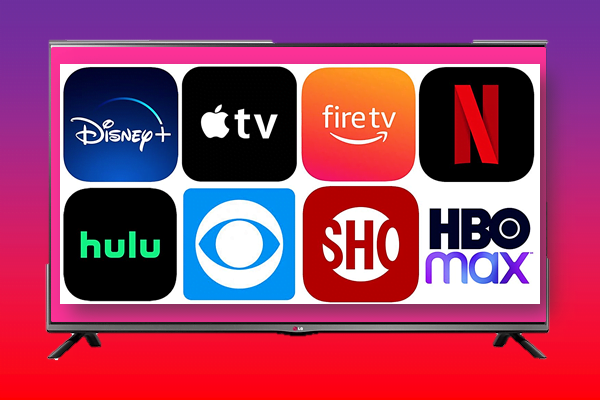 An Aficionado of a particular Streaming service? Relax tightly for we brought two of the best VPNs for this use case.
Both Surfshark and NordVPN have been tagged as 99% effective in lifting the blocks in 20+ popular streaming services. You get most of the time, a buffering-free and flowing VPN connection.
Streaming Features in common:
SmartDNS (a streaming-enhancing feature that easily unblocks any site or library there is)
Streaming services they unblock in common:
Apple TV+, Amazon Prime Video, BBC iPlayer, Disney+, HBO, Hulu, Netflix, Showtime, Sling TV, and others
Between Surfshark and NordVPN, which one is better in terms of Streaming?
Either VPN will serve you well for streaming purposes. The SmartDNS feature is invaluable and it's just good to see that both offer it.
However, for the best-in-class functionality, one of the VPNs has an Advantage. It's NordVPN with its Smartplay Feature.
Smartplay in NordVPN uses the standard SmartDNS technology alongside the purpose of a VPN to deliver the best and enhanced streaming experience. Unlike SmartDNS which only change your DNS for streaming accessibility sake and also doesn't encrypt or change your IP address as seen in a regular VPN, the Smartplay feature by NordVPN incorporates the abilities of the SmartDNS feature with the capabilities of a regular VPN, thereby allowing you to access Streaming services safely and seamlessly.
Drawing the cotton from here, NordVPN wins at Surfshark in terms of Streaming. All thanks to its intelligent Smartplay feature.
Surfshark vs NordVPN in terms of Torrenting
You should be careful while choosing a VPN for torrenting especially if you're an activist.
A good Torrenting VPN should at first glance store zero logs. In terms of speed, it should also be fast.
Optionally, but preferably, the VPN provider should also have additional features and structures that support their No-logs and Privacy claims. Such structures include a 100% RAM-only server, a Warrant Canary and Multiple Third-party Audits.
Regardless to say, the VPN must support P2P-optimized servers which encrypt file-sharing between two parties.
Commonalities: P2P optimized servers, No-logs Policy which should be optionally proved by RAM-only servers, Warrant Canary and an Autonomous inspection.
Between Surfshark and NordVPN, who wins in terms of Torrenting
Now for the second time, both Surfshark and NordVPN have servers that are Peer-to-peer optimized.
It's worthy of note that all Surfshark servers are P2P supported. However, they have specialty servers for this that are highly optimized.
When you try to access a torrent client through its non-specialty server, it will automatically switch you to an optimized one. This is also applicable to NordVPN regular servers.
For speed, both are able and have got unlimited bandwidth.
It sounds so good, there was no advantage that differs one from the other. Even when we tried to figure out one, we still didn't succeed.
Pertaining to Torrenting, no one has the edge. It's just a Draw.
Surfshark vs NordVPN in terms of speed?
During the test of Surfshark vs NordVPN in terms of speed, we discovered that the WireGuard/Nordlynx protocol is the fastest in either Provider.
Here's how they compare in Speed:
Surfshark Short-distance US Server

From a baseline connection of 92.75/89.78 Mbps to the Surfshark US Server, our internet speed dropped to 83.27/65.59 Download/Upload. In percentage, the usual speed drop for Download/Upload was -9.48/-24.19.
With this speed, we could stream, torrent and play the most data-hungry game without encountering a snag!
NordVPN Short-distance US Server

From a baseline connection of 95.42/90.18 Mbps to the NordVPN US Server, our internet speed dropped to 93.57/89.52 Download/Upload. In percentage, the usual speed drop for Download/Upload was -1.85/-0.66.
From this speed, there was no way to determine a drop. Even if one were to download a considerably large file with a timer running in the background, the reduction in speed would go completely unnoticed.
Surfshark UK Server

Baseline Download/Upload speed of 95.21/92.19.
Regardless of the high traffic overload on this servers, we got 82.36/55.15 Download/Upload speed.
Again, the connectivity was smooth and we didn't notice any lag.
NordVPN UK Server

From an Upload speed of 90.12 Mbps, we saw an 7.55% increment in the speed. This is unbelievable!
For Download, our internet speed slightly dropped. That's from 95.68 to 92.84 Mbps.
Between Surfshark and NordVPN, who wins in terms of Speed?
From the speed test result above, it's much more obvious that NordVPN has got a remarkable Advantage over Surfshark for the speed.
Unbelievably, it went to the extent of increasing our Upload speed which is great. The difference in speed drop is very small and can't be noticed.
You get absolutely the same Internet experience when you use either VPNs. However, the speed difference against Surfshark will show up if you look closely under heavy data request (think downloading a file of 1GB or more).
To finalize, NordVPN isn't only speedier than Surfshark, but also, it's regarded as the fastest VPN in 2023.
Surfshark vs NordVPN in terms of Pricing
Surfshark and NordVPN are highly affordable considering the cost of the most expensive VPN, which is valued at $180/Year. The two offer the 3 standard committing periods with several Payment methods including Credit cards, GPay, and Cryptocurrencies
NordVPN comes with a unique plan level that contain different Products or Add-on services. In the same vein, Surfshark has got its own Plan level which differs in capabilities.
Here's NordVPN's Pricing structure:
2-Year Plan: $5.99/mo for the Complete Plan, $4.49/mo for the Plus Plan, and $3.29/mo for the monthly Plan.
1-Year Plan: $7.29/mo for Complete, $5.79/mo for 'Plus', and $4.59/no for 'Standard'.
Monthly Plan: $15.69/mo for 'Complete', $14.19 for 'Plus', and $12.99/mo for 'Standard'.
Here's Surfshark VPN Pricing structure:
2-Year Plan: $5.99/mo for Surfshark One+, $3.22/mo for Surfshark One, and $2.30/mo for Surfshark Starter.
1-Year Plan: $8.29/mo for Surfshark One+, $4.49/mo for Surfshark One, and $3.99/mo for Surfshark Starter
Monthly Plan: $22.95/mo for Surfshark One+, $17.95/mo for Surfshark One, and $12.95/mo for Surfshark Starter.
Normally, the yearly cost of NordVPN (single) is $59.88 with no discount as seen in the Standard Plan level. As for Surfshark VPN (Single/Starter), the Yearly price is $47.88 without any add-on or discount.
For the biggest NordVPN discount, click here ←
For the biggest Surfshark VPN discount, use this link←
What set Surfshark apart from NordVPN in terms of Pricing?
1. Unlimited Device connection: Surfshark like no other VPN allows you the option to connect as many devices as you want without limiting you to just 6 or 5 likewise other VPN providers including NordVPN. This means with a single Surfshark license, you can share the premium VPN connection with your friends and family.
2. Highly pocket-friendly: Needless to say, from what we've seen – Surfshark isn't only less expensive than NordVPN but is also considered as the cheapest VPN in the industry. With the 1-Year price point of NordVPN, you can secure a 2-Year subscription on Surfshark with some change to spare.
Between Surfshark and NordVPN, which one wins in Pricings?
Either Surfshark or NordVPN makes a good VPN option. However, in regard to affordability, Surfshark VPN takes the cake! There's no bone about this one.
Surfshark vs NordVPN in terms of Customer Support?
Sometimes it's not all about Price, the state of Customer service will determine whether success prevails in some areas. Like in the time of Urgency or Immediate attention, a good Customer Support service should be able to deliver.
There are many ways or mediums through which a Support service can offer assistance. First of which is via already existing documentary pages which should be easy to navigate. The second one though the most required one is a responsive Live chat environment. A good Customer service should also be reachable through emails and social media pages.
From the Social media, you can throw in a question regarding a particular subject. If the Support is active, your opinion won't go astray. However, like most VPN companies especially the low-tier ones, Social media support isn't always readily available.
Now, the standard in which the two providers operate in terms of Customer Support is highly commendable. They have got documentary pages, full of how-to guides articles, and a meticulous knowledge-base tutorials. You rarely get a response time that is longer than average. This applies to all mediums used for communication.
So, the two offer the best Customer service, and there was no possible way to contrast one with the other. Hence, regarding this, it's a Draw, a resounding one!
Surfshark vs NordVPN overall, the final Verdict?
The two use the AES-256-bit encryption algorithm. Both support DoubleVPN, Kill-switch, Split-tunneling, and all the requisite things a top-tier VPN needs.
Surfshark has the edge in terms of Security, Censorship, and in Pricing. NordVPN edges out the rival in terms of Speed and Streaming. The two scored Draws in Privacy of course, Streaming, and Customer Support ratings.
Looking at what has happened, we can candidly say that Surfshark takes the win overall. It earned 1 valid point against NordVPN.
And it later transpired that this Surfshark vs NordVPN Review finally come to an end. Kindly drop whatever you have in mind in the comments section. We'll be listening 24/7
You may also like: Surfshark vs ExpressVPN Review, Surfshark vs AstrillVPN Review
To make a perfect decision, we recommend you check out our brief Guide to choosing the right VPN next.