Surfshark vs AstrillVPN Review, which is the best overall?
In this Surfshark vs AstrillVPN Review, we compared the VPN services base on all qualities. Think their Security, Privacy, Bypassing Censorship, Streaming, Torrenting, Compatibility, Speed, Customer Support, Pricing, and whatnot.
Get ready to ascertain the best one for all use cases. It's of a truth that both work following the basic principle of a VPN, nonetheless, their proprietary features are what set them apart.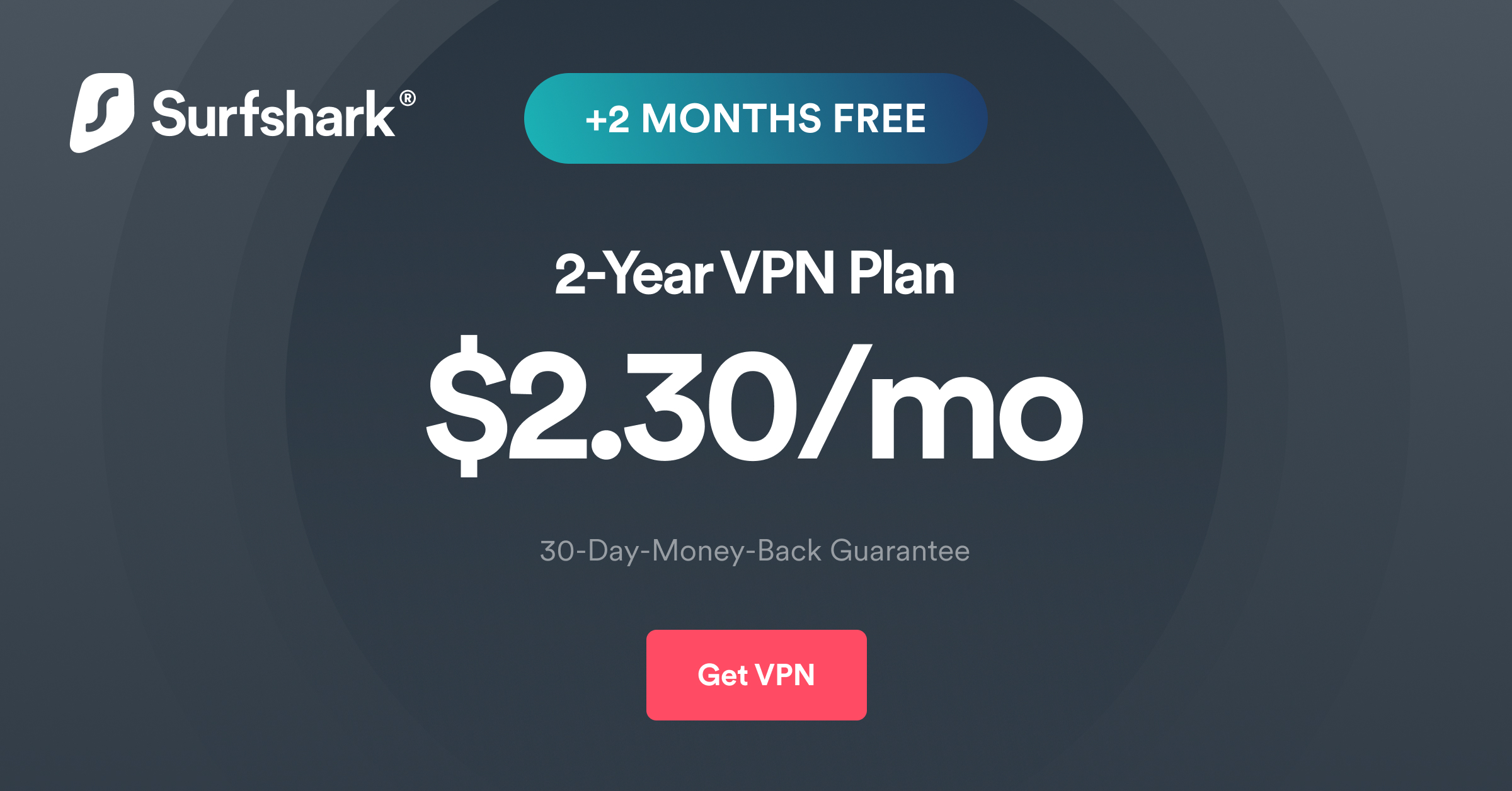 With Multi-hoping in Surfshark advancing to a global height, and the combination, StealthVPN & OpenWeb in Astrill which bypasses the great firewall in China. These VPN companies are striving the best possible in stacking against the competition.
Beneath, we ruled down this Surfshark vs AstrillVPN Review in their overviews. Save yourself some time, and be decisive at all costs. But if you're the technical type, and want to explore everything in detail, it would make sense to peruse the whole content.
Anyways, we want to keep it simple and informative. Here we go with their Overviews:
Surfshark vs AstrillVPN, who wins in which field?
Here's a quick fact:
Astrill VPN is special and it works pretty well in Censorship-rich zones like in China, thanks to its outsmarting features. In fact, It's the most reliable one for this use case. Bear in mind that, China's Great Firewall is highly dynamic, as a result, the reliability of a VPN seems nigh impossible. However, this isn't the case for Astrill VPN, though lacking some features that are seen in Surfshark, it's still the best for the Chinese people. We highly recommend it for this.
For Surfshark, it's the best overall VPN. Be it in features, security, or other tags, it leads the Cybersecurity industry.
Here's our decisive guide:
— Go with Surfshark if you're free from a location with highly oppressive censorship like the one in China
— As for Censorship, Surfshark does work infrequently just like seen in other VPNs. However Astrill takes the win. In short, Astrill is the best VPN in bypassing tough censorship. Think the one in China, UAE, Iran and all the rest of them.
We are now in the penetrating part of the Review!
1. Surfshark vs Astrill VPN in terms of Security?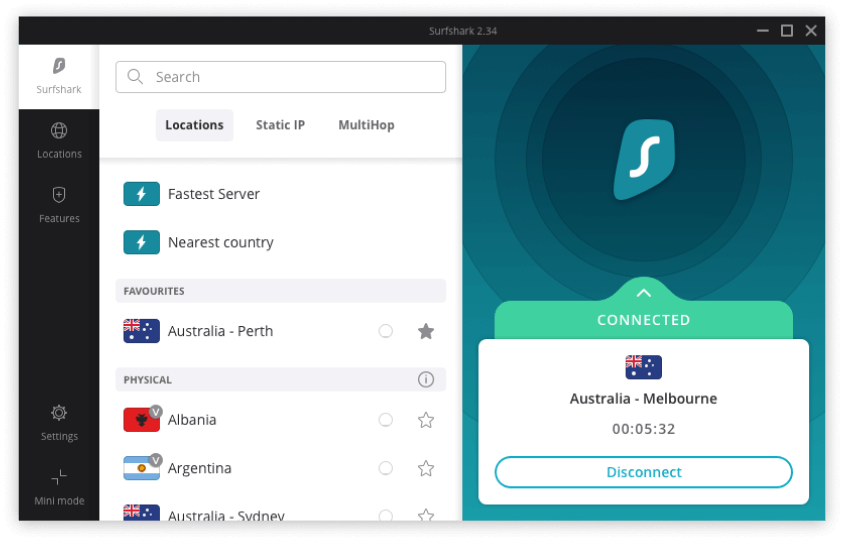 Either Surfshark or Astrill is a good VPN choice. They are jam-packed with uniquenesses and of stellar security features. With any of them, your data security is above the average markings.
Top Protocols in Common:
Wireguard, OpenVPN (UDP & TCP), IKEv2/IPsec
Where,
Wireguard: is a VPN protocol that is mostly used and that which works best in speed and security
OpenVPN: is an open-sourced protocol that offers a nifty amount of security
IKEv2: is also a VPN protocol that works the best on mobile devices.
Encryption algorithm in common:
AES-256 bit
Where,
AES-256 bit: is a strong encryption algorithm used by all VPN programs under the Sun. Unlike 128-bit which is easier to crack, it would take the smartest computer billions of years to reveal its line of code.
Top Security Features in Common:
StealthVPN, Kill-switch, Multi-hop, Split-tunneling, Dedicated IP.
Where,
StealthVPN: is a feature that obfuscates the fact that you are using a VPN
Kill-switch: This is a critical security feature that auto-stops Internet connection when there's an issue with VPN connectivity.
Multi-hop: on its own routes your traffic to multiple servers rather than a single one which is less secure.
Split-tunneling: lets you decide which Application should be on VPN. With it, you can for example, separate your Games from using the VPN connection whilst using it in other places.
Dedicated IP: gives you an IP address that's not shared or used by any user in the VPN family
What set Surfshark Apart from Astrill VPN in terms of security?
1. Dynamic Multi-hop & Surfshark Nexus: A better form of Multi-hoping where data packets get routed in multiple servers, not 2 or 3 but perhaps the whole servers owned by the VPN Program.
2. Surfshark Add-ons: Outside the default VPN, Surfshark also offers a lightweight Antivirus, a Safe search app (safeguards your browsing experience), AdBlock software, GPS spoofing, TrustDNS, and more.
3. A step-up Encryption: Outside of the unbreakable AES-256 bit algorithm, Surfshark differs from Astrill VPN by offering a more secure one called AES-256 GCM algorithm.
What set Astrill apart from Surfshark in terms of Security?
1. IPv6 leak Protection: Although the IPv4 internet protocol address is currently in use, the IPv6 is gradually coming up, and it is a plus to see that Astrill VPN supports it. The same thing applies to its Leak Protection.
2. Supports other Protocols: In contrast to Surfshark which only offers the top 3 security Protocols which are deemed to be most secure, lightweight, and fast, Astrill VPN does allow you the option to use older and variants Protocols such as Cisco IPsec, SSTP, OpenConnect IPsec and PPTP.
Between Surfshark and Astrill VPN, which is more secure? Who wins in terms of Security?
Thankfully, both offer the top security Protocols as well as top Encryption Algorithm. You get industry-standard protection with any of them.
Deciding who's the leader here is complex. Let's break it down.
Surfshark uses the AES-256 GCM algorithm whilst Astrill doesn't. Astrill on the winning side gives and supports IPv6 leak protection and other security Protocols which ain't much of a point. Reason being, Surfshark doesn't fail in the Leak test albeit not supporting the IPv6 protocol address. Also, the older security protocols by Astrill VPN can't near the top 3 Protocols, kind of pointless to use them.
2. Surfshark vs Astrill VPN in terms of Privacy?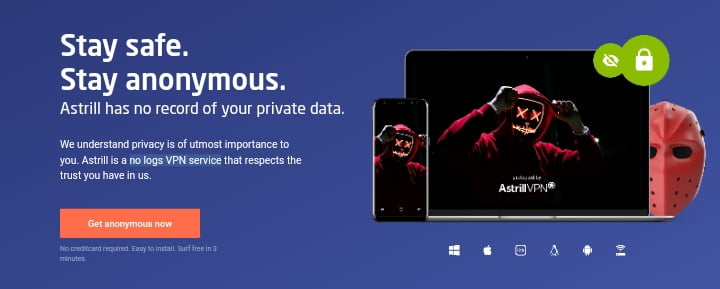 Both Programs claim to keep zero logs and also aced our test in Leak Protection.
Commonalities: No-logs Policy, Not leaking DNS and IPv4 address, aced WebRTC Leak Test and Virus Test.
Where,
DNS leak: is a security vulnerability that occurs when data packets aren't routed to the desired server.
IPv4 leak: is the exposure of IP addresses to the Public
What set Surfshark apart from Astrill in terms of Privacy
1. Ram-only servers: To further prove its No-logs policy, Surfshark went ahead to replace its Infrastructure with 100% RAM-only servers. Surfshark did this back then in 2020. As a result, it's now recognized as one of the first programs to adopt RAM-only servers.
2. Submission for Autonomous Inspection: Not all VPNs submit their apps for third-party Audit (including Astrill VPN), most of the time, Surfshark does this, and it allows them to spot and subsequently fix faults in their database. A German company called Cure53 is responsible for the testing, and they have done the inspection twice in Surfshark. One in 2018, and a recent check in 2021.
3. Presence of Warrant Canary: A Warrant Canary is an indirect way to inform the users of a service that they have been hit with a subpoena or a gag order which forces the Service Provider to share Customers' information with the Demander, mostly Law enforcement Agencies and Governments.
When this happens, the Service Provider has no other choice than to comply with the order.
When the Warrant Canary is present, it means they haven't been hit with a government order, but when it's absent, it translates that data-sharing exists.
Thankfully, Surfshark has a full Warrant Canary (which can be found here), thus they are yet to receive such orders. In contrast to Astrill VPN, they have non to prove its No-logs policy.
What set Astrill apart from Surfshark in terms of Privacy?
1. Not among the 14 Eyes Alliance: 14 Eyes Alliance is a group of Countries that teamed up with one another to be collecting citizen's data from the internet. This is established so that the government can easily detect what is going around.
With the right data, they can subsequently deploy an action. Glad to hear, Astrill VPN doesn't have a headquarter in any of the countries. Meanwhile, virtually no one will force them to share logging information.
Between Surfshark and Astrill, which is more privacy-friendly? Who wins in terms of Privacy?
Astrill VPN edges out Surfshark for the place it operates in, it's more privacy-friendly than the rival. Nonetheless, Surfshark uses RAM-only servers which gives no room for logging let alone sharing users' logs.
In addition, Surfshark won the Best Cybersecurity Application award in 2021. Also, though headquartered in a place vulnerable to government logs requests, it doesn't consent at all thanks once again to its RAM-only servers.
In addition to this, Surfshark also employs other rarely-seen maneuvers such as Warrant Canary, and Third-party Audits which is a great plus to the weight. For those that are still clueless, the Presence of Warrant Canary indicates that there's no data-sharing with Governments and third parties.
Drawing the cotton here, Surfshark edges out Astrill in terms of Privacy!
3. Surfshark vs Astrill VPN in terms of Bypassing Censorship?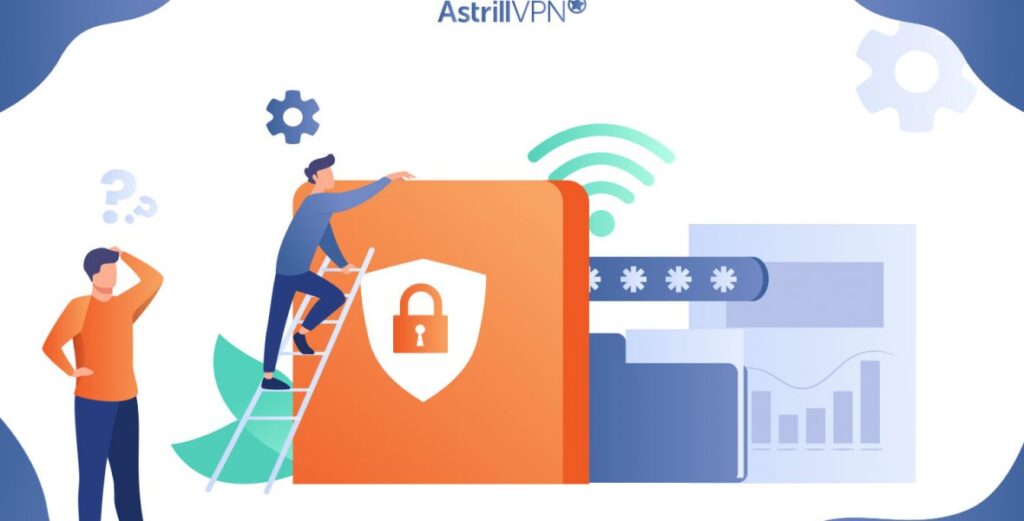 Both Surfshark and Astrill are good at lifting regional and site restrictions. They have got features that let you do this.
Whether you want to unblock China, Iran, or even streaming services, they got your back. Let's explore their common features that help in getting rid of the restrictions.
Top Features in Common:
StealthVPN, OpenWeb/Noborders
Where,
StealthVPN: is a camouflage mode that hides the fact that you are using a VPN.
OpenWeb: is a proprietary Astrill VPN feature that blends normal traffic with that of the VPN. This makes it a lot more difficult to differentiate VPN traffic from a normal connection. Such technology is needed to outsmart the intelligent Firewall in China
Noboders: is a proprietary Surfshark feature that let's VPN connection adapt in whatsoever location.
Censored Countries they unblock in Common:
China, North Korea, Iran, Myanmar, Turkmenistan, UAE, Belarus, Oman, Pakistan, Qatar, Syria, Thailand, Turkey, and Uzbekistan
Bear in mind that the mentioned countries are strongly censored. As a result, the reliability of a VPN over a long period of time isn't guaranteed.
Some might work today and not work tomorrow. Some servers will connect the best with specific Internet Service Providers. Also, their working powers might not be the same when in WiFi than compared to regular mobile connection. Plus, the region you're connecting from might play a huge role. So it's all about testing and comparing till you find the best maneuver that delivers.
How does Astrill VPN stack up with the competition in bypassing Censorship?
Astrill VPN is relatively the best working VPN in China. It has also gotten good grades in bypassing restrictions in Iran. Other rival VPNs like ExpressVPN, Nord, and Surfshark are also trying, but they are weigh more unreliable and inconsistent.
Don't misquote me — there's no reliable VPN in these regions! However, the Reliability scale should be employed when comparing one with another.
That said, the technology behind Government Censorship is ever-growing, leaving the best VPNs undependable.
To conclude, Astrill VPN edges out other VPNs in the atmosphere, at least by working slightly well with the Great Firewall of China. We are still in the context of bypassing Censorship.
Now while Astrill wins the race in this field, there are other things to put into consideration since RELIABILITY is almost IMPOSSIBLE!
What set Surfshark apart from Astrill VPN in bypassing Censorship?
1. More servers and Country locations: Surfshark of yesterday has now dominated the VPN industry. It has 3200+ servers in 100 country locations. This makes it one of the VPNs in domination.
Astrill VPN on the other hand has 300+ servers in 113 cities across 57 countries including China. Both have above-average dominations, which is cool.
But, the more servers or country locations, the higher the chance of finding a server that could get rid of China's great firewall at any point in time. So the higher they are, the better it will be!
Between Surfshark and Astrill VPN, which is best in terms of bypassing censorship?
If you are to compare the abilities of different VPN companies in terms of bypassing censorship. The best thing to use as a reference is China's Great Firewall.
When a VPN outwits the Firewall, chances are very likely, it'll also evade restrictions in other censored countries.
As we have discussed, Astrill VPN
performs better off than VPN provider Surfshark in this. Both possess groundbreaking features that help in combating the firewall.
The cotton can be drawn as: Astrill VPN is the best overall in handling censorship!
4. Surfshark vs Astrill in terms of Streaming?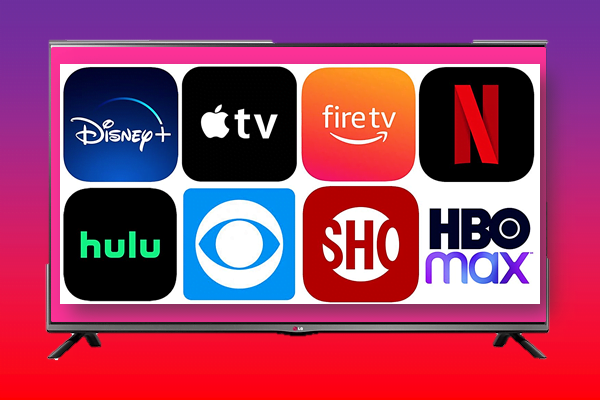 As far as streaming is concerned, one of the VPNs that is under comparison seems the best. Yeah, you read that right?
Surfshark is able to unblock 40+ streaming services including Netflix, Hulu, BBC iPlayer, Disney Plus, HBO Max and you name them.
As always, you need a VPN that unblocks and at the same time has a low ping value, this will help you stream in a buffering-free environment.
Sites they unblock in common: Netflix (US and UK), Hulu, BBC iPlayer.
How Surfshark stacks up among other VPNs (using Astrill VPN as a point of contact) in terms of streaming?
Surfshark is one of the best streaming VPNs. It has more servers and country locations which might perhaps guarantee its success in ruling out geo-restriction from streaming services. With Surfshark, you can do the following:
1. Unblock almost all Streaming services: Whatever streaming site you can name of, Surfshark will potentially allow your access. It's in support of top-tier platforms and other sites in the subordinate unit.
5. Surfshark vs Astrill VPN in terms of speed?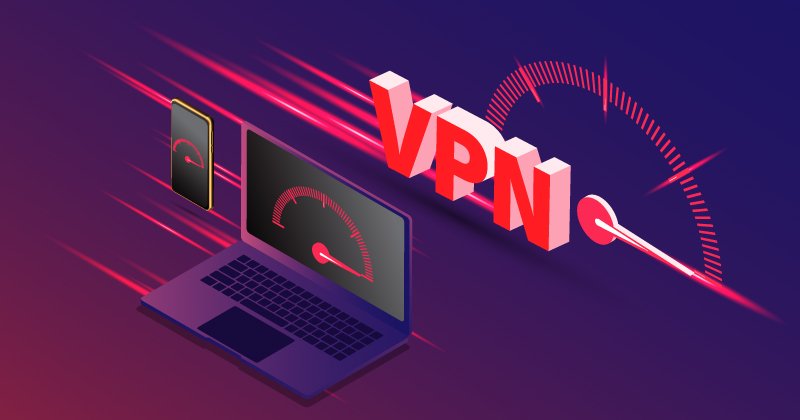 For smooth gaming, the download speed should be at least 15 Mbps and the Upload speed 5 Mbps with Ping times as low as possible.

Surfshark US server: Download Speed was 83.27 Mbps and Upload speed was 65.59 Mbps [251 Ms pings]. Just 17% decrease in Download speed, and 35% decrease in Upload speed — No observable decline!

Astrill US server: Download Speed was 20.53 Mbps and Upload speed was 18.45 Mbps [57 Ms pings]. Significant 80% decrease in Download speed, and a more annoying 82% decrease in Upload speed — Conspicuous decline!

Surfshark UK server: Download Speed was 82.36 Mbps and Upload speed was 55.15 Mbps [139 Ms pings]. Just 18% decrease in Download speed, and 45% decrease in Upload speed — No observable decline!

Astrill UK server: Download Speed was 18.74 Mbps and Upload speed was 13.21 Mbps [79 Ms pings]. Significant 82% decrease in Download speed, and a more annoying 87% decrease in Upload speed — Conspicuous decline!
What set Surfshark VPN apart from Astrill in terms of speed?
Fast connection: Those who utilize Surfshark do not notice a significant decline when VPN is on as compared with the regular ISP speed. This makes Surfshark ideal and one of the fastest VPNs in the market. Now, as opposed to the speed of the rival, Surfshark is presumably 3 times faster than it.
Drawing the cotton, if you're conscious of connection speed, give Astrill a wide berk of avoidance! Because it's not any good in gaming and other-like resourceful stuff.
6. Surfshark vs Astrill VPN in terms of Customer Support?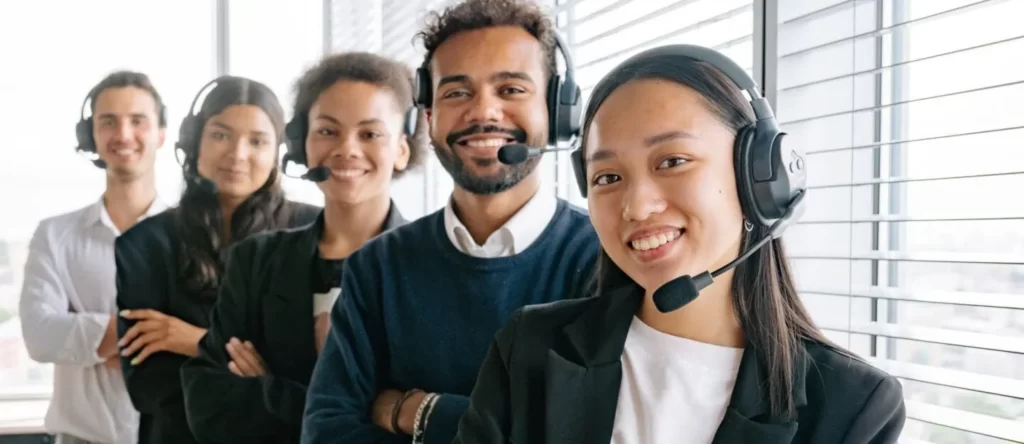 What's a good Customer Support service? As for me, a good one should have a responsive Live chat, premade documentation, how-to guides, and Video tutorials regarding how to use or set up certain things. Also, the rate of their Response is there too.
Something between 1 hr and 30 mins is good, if it is longer than 12 hrs, it sucks and anything more than a day is horrible, highly one!
Fortunately, the two VPNs in question have all the mentioned qualities which is great. The only exception is the rate of their Response, Surfshark responds a little bit quicker.
Surfshark vs Astrill VPN in terms of Pricing?
Both VPN services offer convenient buying approach. Whether you don't need the VPN for quite a long time or otherwise, they have got you covered.
The general rule of them is that when you purchase things in bulk, you save more in perpetuity. As such, you will be able to get a Price point from $12.95 to $2.49/month which is an awesome bargain.
Commonalities in Pricings: 1 month Plan, 1 Year Plan, 2 Year Plan
Before now, Surfshark VPN don't use to have these Plan levels which they recently rolled out. The Plan levels are made up of different products and security Add-ons. There sth for everyone, from VPN-only users to those who need it feature-rich and Add-ons lovers. Not to mention, that both Providers have a matchable period for any commitment there is.
Surfshark
2-Year Plan: $5.99/mo for Surfshark One+, $3.22/mo for Surfshark One, and $2.30/mo for Surfshark Starter.
1-Year Plan: $8.29/mo for Surfshark One+, $4.49/mo for Surfshark One, and $3.99/mo for Surfshark Starter
Monthly Plan: $22.95/mo for Surfshark One+, $17.95/mo for Surfshark One, and $12.95/mo for Surfshark Starter.
Note: Surfshark Starter is a viable option for those who only need a VPN. It's a cost-effective choice and it contains SurfsharkVPN. For Surfshark One, it contains a VPN (the product in Surfshark Starter), an Antivirus, and a Private Search engine. It's the best bargain for those who need a VPN and Antivirus bundle. As for Surfshark One+, it contains all the packages in Surfshark One plus Surfshark Incognito. The advice is to only buy the one you'll actually use.
Astrill VPN

Monthly Plan — $30/month
1 Year Plan — $15 x 12
2 Years Plan — $12.50/month x 24
Between Surfshark and Astrill VPN, which one wins in terms of Pricing?
Regardless to say, Surfshark wins in Pricings. Its monthly, Yearly, and biennial Plan are highly affordable. Just think of this, with the 2 Year Price point of Astrill, you can freely get 5 Surfshark Starter plans with some change to spare. That Price level is highly expensive.
Another winning side is that Surfshark offers a 30-day money-back guarantee, no question asked! So if the need should arise, you'll be able to get a full refund.
Also, the Unlimited Device connection is there too. Don't mind Astrill who limits you to only 5 devices even after paying that ruinous price.
Ps. Surfshark is the most Pocket-friendly VPN service albeit an overall best VPN!
What do we have to say, the final Verdict?
Both Astrill and Surfshark VPN are good. There's no universal answer as to what VPN is better.
They share some qualities and operate in the same line with the simple definition of a VPN.
The two offer Split-tunneling, Multi-hoping, Kill-switch, P2P-enabled servers for torrenting, StealthVPN, and their proprietary Add-ons.
To answer this question — "what VPN is better"?
Here's a breakdown:
Surfshark is the best one in terms of security, privacy, speed, streaming, torrenting, device compatibility, UI/UX, Pricing and customer service!
It's also the best one for bypassing Censorship in some countries except China and the other censored nations we mentioned above.
For Astrill VPN, it's not only the best one here, it's the best for the whole of Chinese people. In broad terms, it's the best in bypassing Censorship!
So, just be decisive!
Go with Astrill if you're surrounded by Firewalls
Go with Surfshark VPN if you're free from Great Firewalls like the one in China, Iran and UAE
That's it! We'll either surf like a shark or astrill like the Great Firewall. Isn't it?
Looking for more Reviews like this? Here are our recent ones': Surfshark vs ExpressVPN Review, Surfshark vs NordVPN Review
We recommend you see our Guide to choosing the right VPN so that you won't make any mistake.
Until then, keep enjoying a solidified Internet connection!