20 seriously weird places around the world
The world is turning into something outlandish  with deluge of seriously weird places to weirdest looking people and to strange animals and beyond.
Virtually, the world has no standstill position as it grows with super uncanny phenomena which has gigantic variations in size, shape and forms.
For the life of me, I can't fathom how all this bizarre places were individually formed. To be frank, puzzling out their generic formations is utopian.
Before further ado, let's begin this orientation so that we can sum up as soon as possible! Okay counting from from 1 – 20.
The 20 seriously weird places around the world
1. Spotted Lake in Canada – British Columbia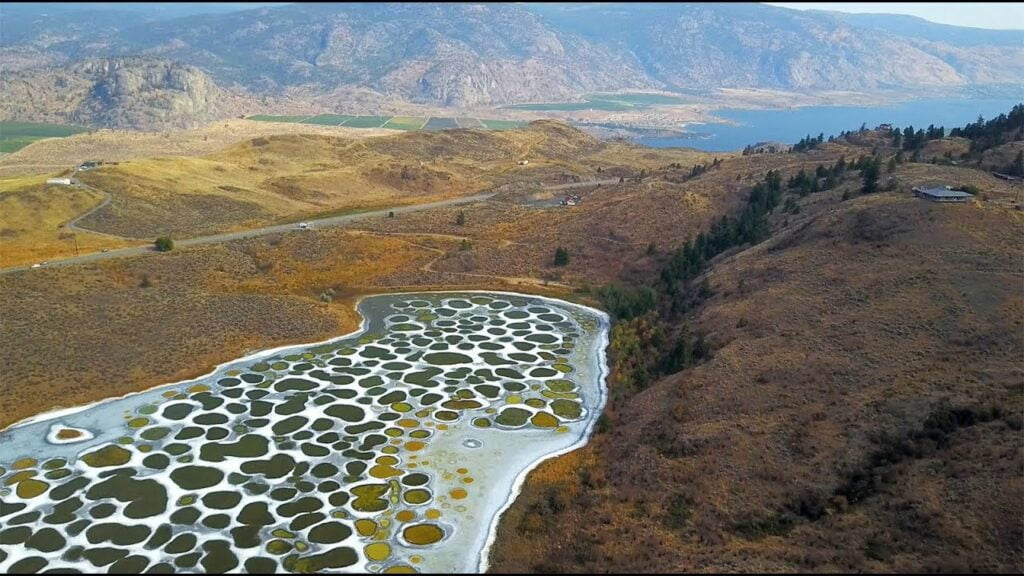 The spotted lake in British Columbia is perhaps causing significant terrors in the life of Canadians who are in constant dread about their own lives!
This lake has been honoured and kept sacred by the Okanagan (Syilx) people who were drastically in stupefaction at that time.
It's believed that in the summer, the water of the lake evaporates leaving small mineral pools of different colors in the area.
Visitors are restricted to trespass on the tribal land but you can always take a glance on Highway 3, northwest of the small town of Osoyoos.
2. The Giant's Causeway in Northern Ireland
It's ridiculous to say that – the Giants Causeway that resembles a crafted work of ingenious engineers was as a result of an ordinary Volcanic eruption which took place more than 60 million years ago.
The Causeway consists of 37k polygon collums which are geometrically perfect to the extent that people's believed it was an artwork. But it's certainly the work of nature!
And regarding it's bizarre features – it's certainly one of the 20 seriously weird places around the world.
3. Thor's Well in Oregon US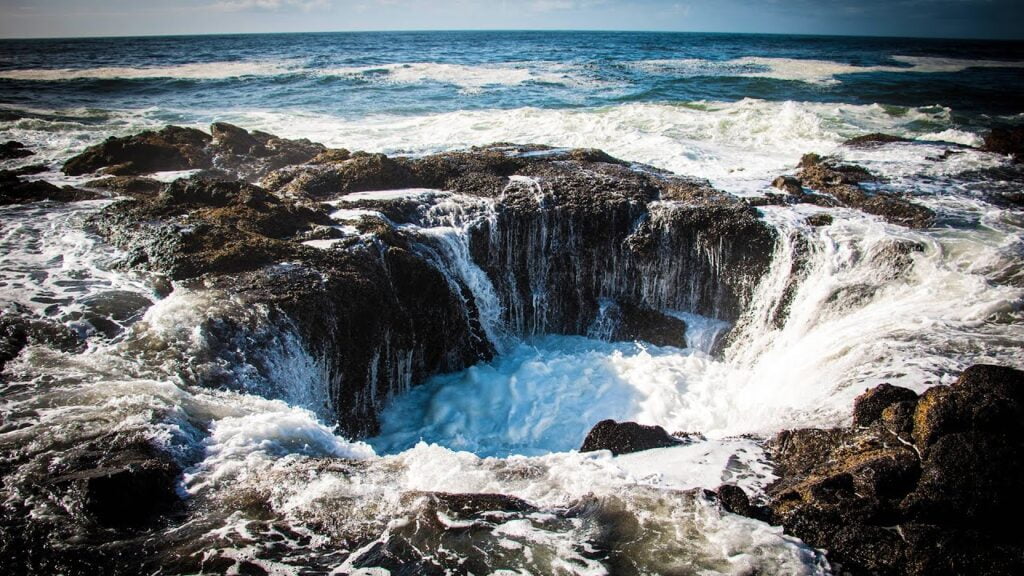 The truth behind the Thor's well, a giant "Sinkhole" on the Oregon coast is that it's the final gateway to hellfire!
This gaping sinkhole doesn't fill up irrespective of the large volume of sea water that drains into it. Some people's call it the "drain pipe of the Pacific" the "gaping sinkhole" or the"gate to hell".
This is a nice place for any thrill-seeking photographer, but also a death valley if you ventures too close.
That been said, this Well is a kind of spectacular among the Top 20 seriously weird places around the world.
4. Pamukkale Turkey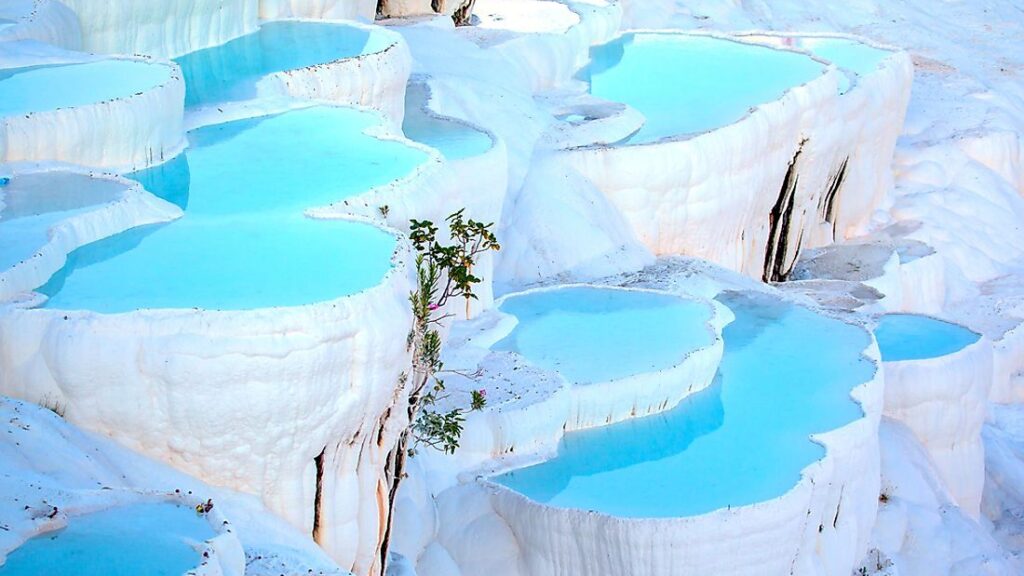 This World Heritage Site (Pamukkale, aka Cottonplace) located in southwest turkey was as a result of a running thermal spring water. This upsurge become into something outlandish by dropping enormous minerals of carbon (carbonate minerals) around the place.
Pamukkale as it name implies derived it's name from her tremendous appearance. It means means "cotton castle" in Turkish language.
It's an absolute certitude that this UNESCO world heritage site is an active member among the top 20 seriously weird places around the world.
5. Lake Hillier in Western Australia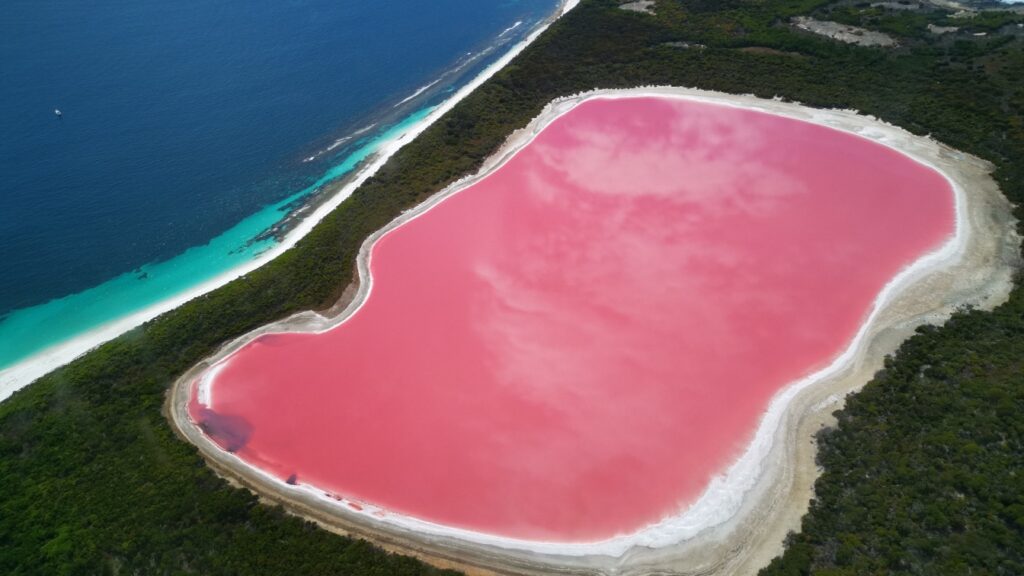 An UNESCO World Heritage Site located on the largest Islands in western Australia's Recherche Archipelago is a remarkable lake with an arrays of colour-changing features.
The lake maintains its deep pink color year-around, which some scientists believed it's the combination of down to high salinity with the presence of a salt-loving algae species. These salt-loving algae species are the Dunaliella salina and pink bacteria known as halobacteria.
6. Badab-e Surt Iran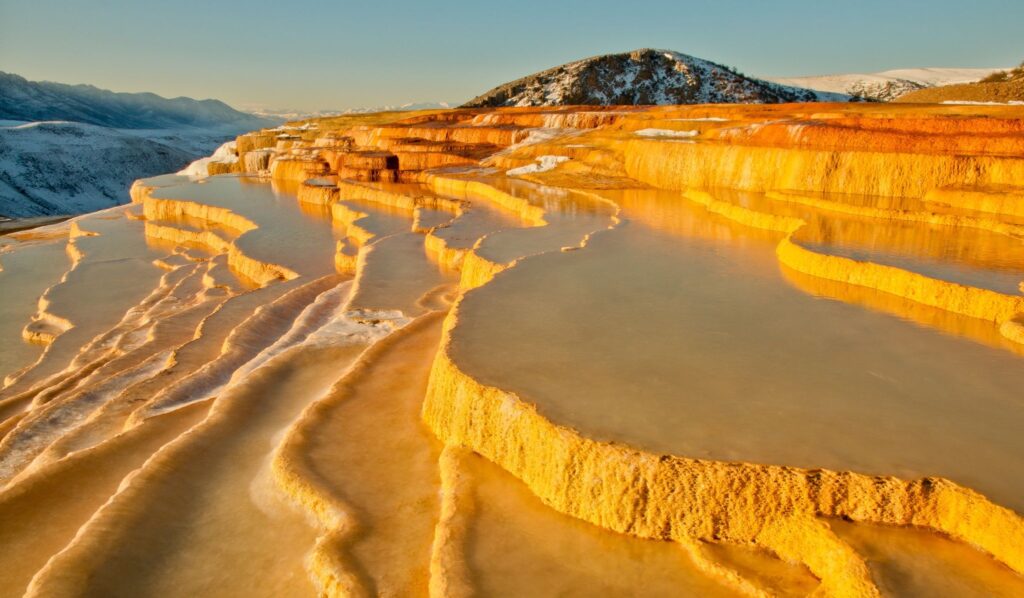 A place listed by UNESCO as being of wonderful travertine terraces!
Ironically, these beautiful terraces is believed to have developed since time immemorial in the northern Iran.
Travertine is a kind of limestone formed from the calcium deposit in running water & in this case, it's 2 hot springs with assorted mineral properties. The unusual red color in the terraces is due to the high composition of Iron oxide in one of the springs.
Needless to say that this World heritage site is worthy to be listed among the top 20 seriously weird places around the world.
7. Tianzi Mountain of China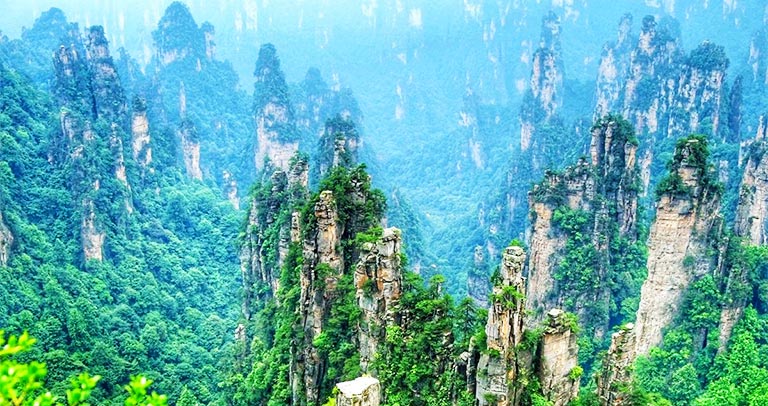 Obviously, China are known to possess weird features but this outstanding Mountain called Tianzi has done it all. Luckily, these staggering limestone pinnacles which are covered in lush greeny are top inspirations for the floating Mountain in the Blockbuster movie Avatar
It's located in the northwest of Hunan Province in China.
8. Nascal lines of Peru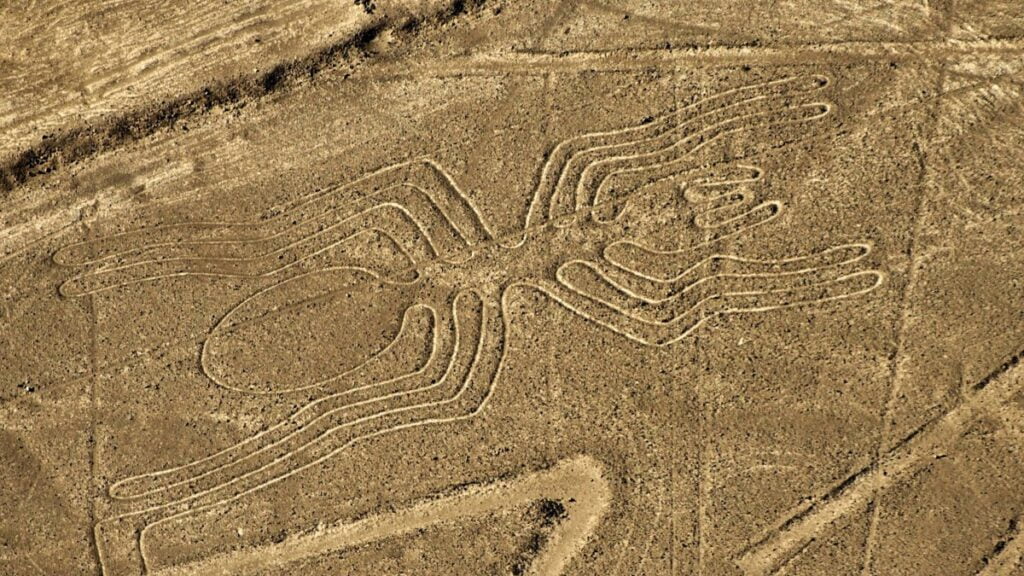 The Geometric shapes and Animal figures sketched by the former Nasca into Peru's barren Pampa de San Jose are one of the bizarre things that has happened in South America.
These unusual drawings is only visible from the Air or from a Tower besides the highway. And the bottom line — this antiqued sketches is certainly one of the top 20 seriously weird places around the world.
9. The Bermuda Triangle of North Atlantic ocean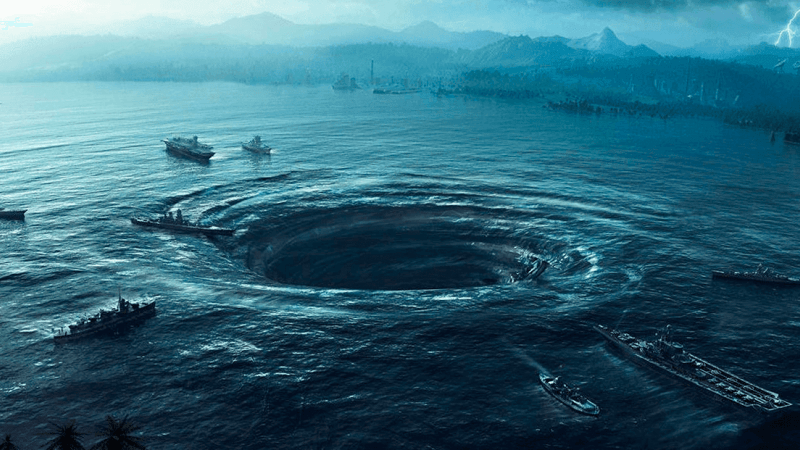 The 500k square miles aka the Devil's Triangle is a notorious life taker located between Florida, Bermuda and Puerto Rico.
Although the US costguard says that the triangle doesn't exist, it has swallowed many Aircraft and the People's inside without a single trace.
10. Socotra Island of Yemen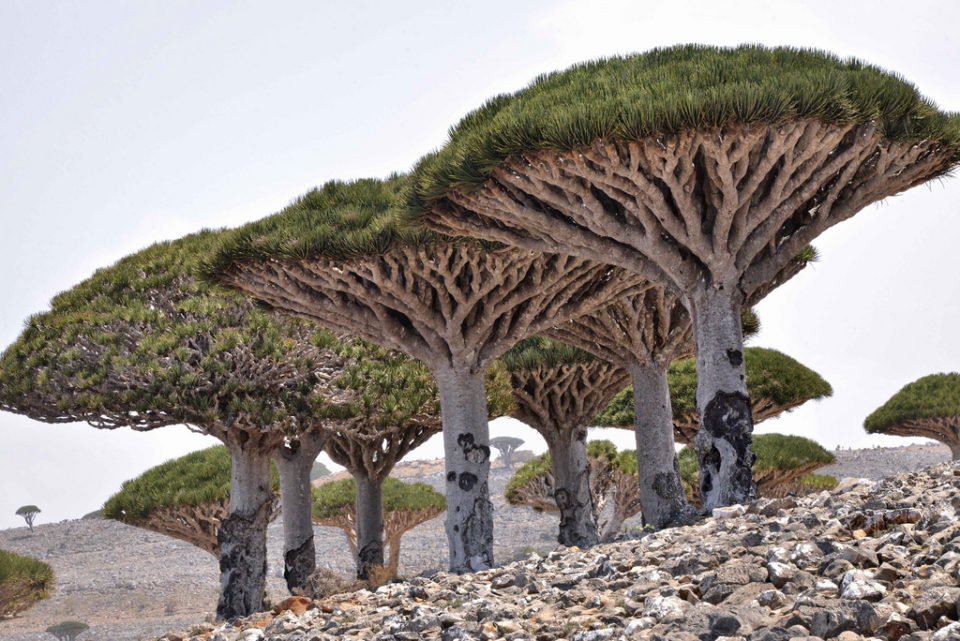 The Socotra Island of Yemen is said to have it spot among the 20 seriously weird places around the world. This is as a result of its strange looking features which are more than an illusion.
Separated from the African Mainland more than 60 million years ago, this unique Island is actually like a dream-like location.
With lots of outlandish trees and plants, this Island location is consequently dubbed as "Socotra's incredible and unique biodiversity"
11. The Hand in the Desert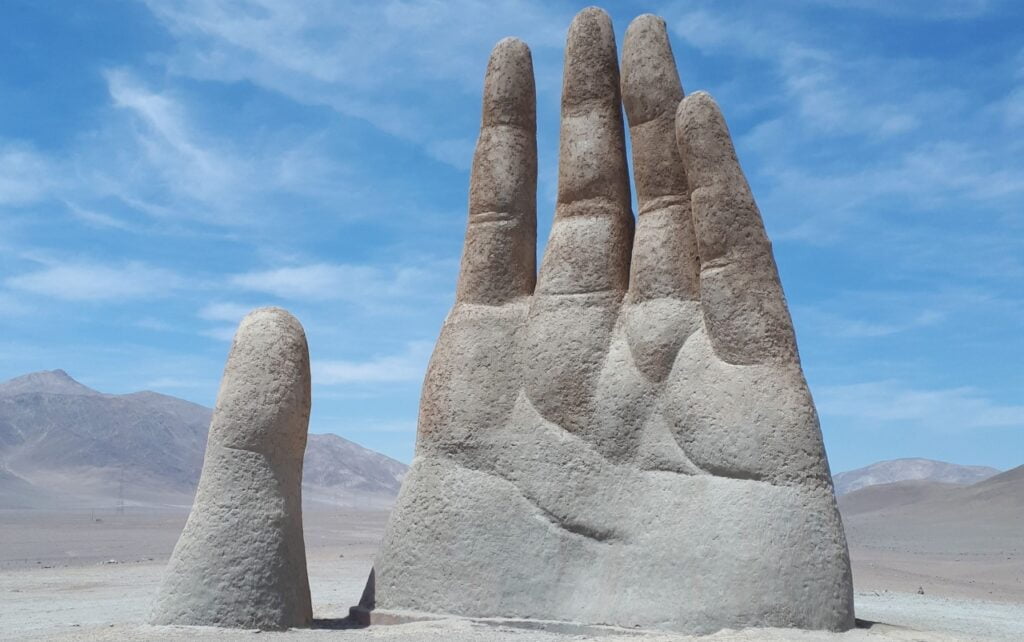 Nature is just as wonderful as deities with a mysterious hand pointing up to the sky! This is so strange, just take a glance at the image again.
The Chilean sculptor Mario Irarrázabal is responsible for this very weird work of art located in the Chile's Atacama desert. Mario Irarrázabal is known for his great works of Art pertaining to Privation and this notable fingers in the Air.
12. The Chocolates Hill of Bohol Island, Phillipines
This weird looking Hill is probably a famous tourist attraction in Bohol.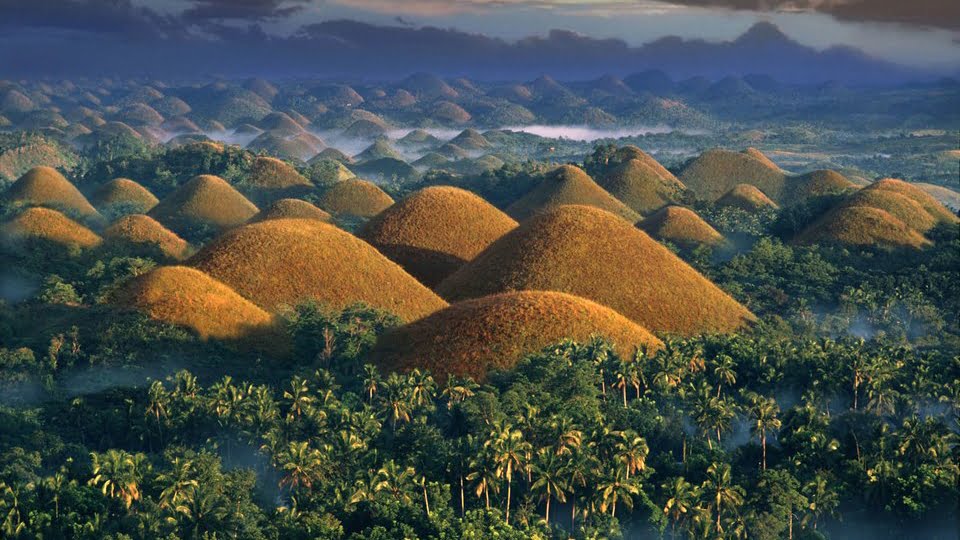 Virtually, this heritage site contains up to 1,300 hills spread over an area of more than 50 square kilometers (20 sq mi). They are engulfed in green pastures which turns black during the dry season.
With so many wonders, this site is said to be a partaker among the Top 20 seriously weird places around the world.
13. Red Beach, Panjin, China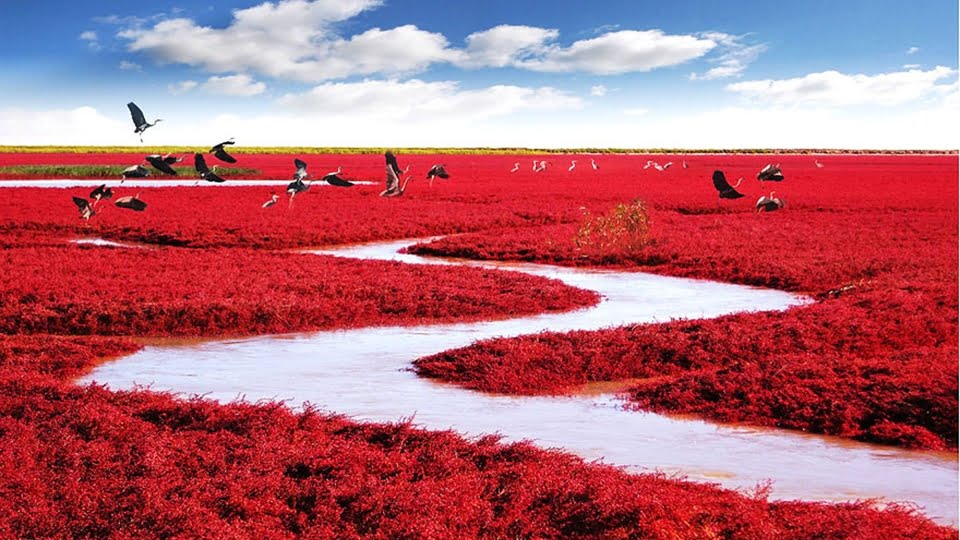 A weird looking Beach that's covered in a type of Seaweed known as Seuda which changes to bright red in autumn.
30Km southwest of Panjin, these beautiful terraces are an incredible kingdom for migrating birds.
14. Plain of Jars, Laos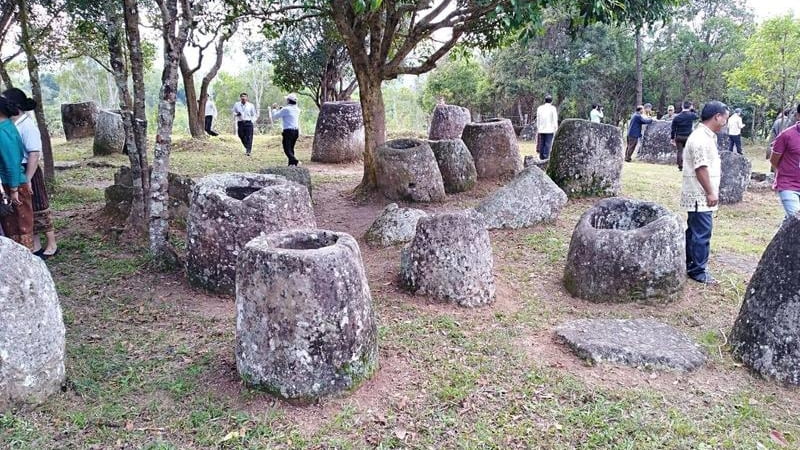 Unfortunately for tourists, these nice place is restricted for the public. Just a small portion of it is open!
A spotted hundreds of Megalithic stone jars been scattered around Xieng Khouang Province.
Allegedly, this large cylindrical jars were used in the olden days for burials or perhaps used to brew rice for giants.
15. Goblin Valley State Park, Utah, USA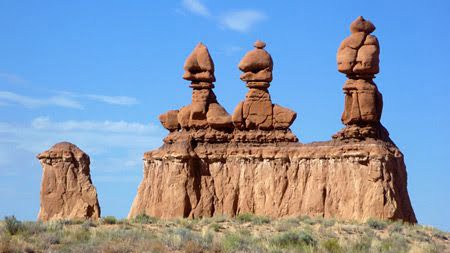 Wow, this strange looking valley is made possible by erosion — here's how it all happened
A Soft sandstone been gradually eroded away by high winds and running water for many years and eventually this is the by-product Today — A scenery that resembles the work of a sculptor!
16. Whale Bone Alley, Siberia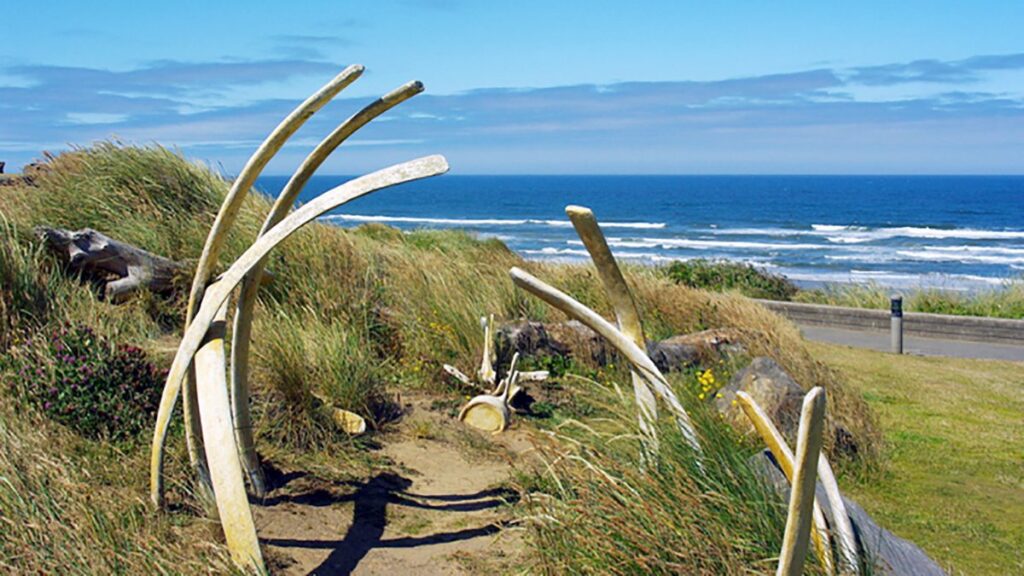 A gigantic stretch of the northern shore on Yttygran Island, 82 kilometer off the coast of Alaska has become a thing of history (Macabre tourist Destination).
The standing alley is made up of the whale jawbones, ribs and strange vertebrae. This was believed to be a thing of antiquity i.e around the fourteenth or fifteenth century which was perhaps used as a sacred spot for native tribes to meet or just a gathering place for man's slaughter. The truth is that no one knows about their intention in this horrible place. It's just under the sun.
17. Glass Beach, California USA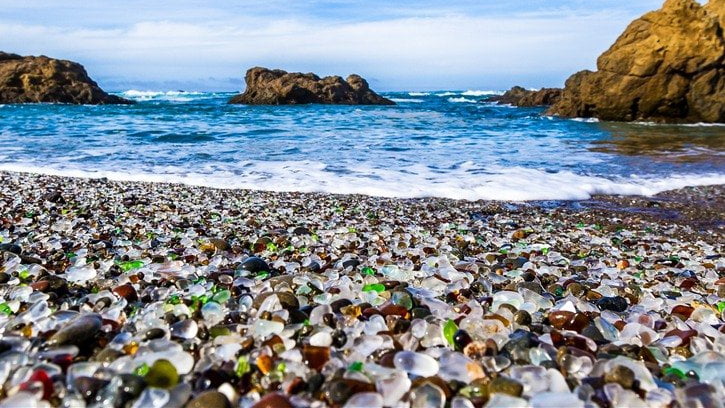 Decayed garbages over millions of years is behind the Glittering Sea in California, US.
Harking back in the 1900s — people used to dump garbages beside this crazy beach we all call the Glass Beach today.
So, garbages begins to overfill the whole area which necessitated everybody to stop dumping wreckages at the beach in 1960s.
Overtime, the waves splits almost everything into this beautiful plastic pellets that covers the shoreline in form of ornamented flowers.
18. The Catacombs, Paris, France
These weirdest catacombs are networks of ancient quarry tunnels beneath Paris and the final destination for more than six million Parisians.
The tunnel consists of anonymous skulls and bones which was extracted from an overcrowded graveyard during the eighteenth and nineteenth century.
It was just recently that the authorities realized its potential and henceforth it's now used as a tourist destination. The tremendous appearance of this place earned it a spot among the top 20 seriously weird places around the world.
19. Fly Geyser, Nevada, USA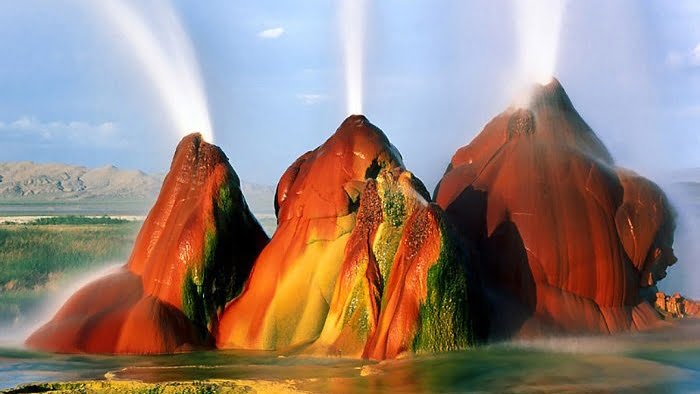 This world heritage site is arguably a sure contender among the top 20 seriously weird places around the World — with a tremendous rock which grows by several inches every year.
Bizarrely, its awful growth was believed to be accidentally which begins in the year of 1964, after an energy company transformed into geothermal waters.
The notable hues of red and green are impacted by the thermophilic algae.
20. Cat Island of Japan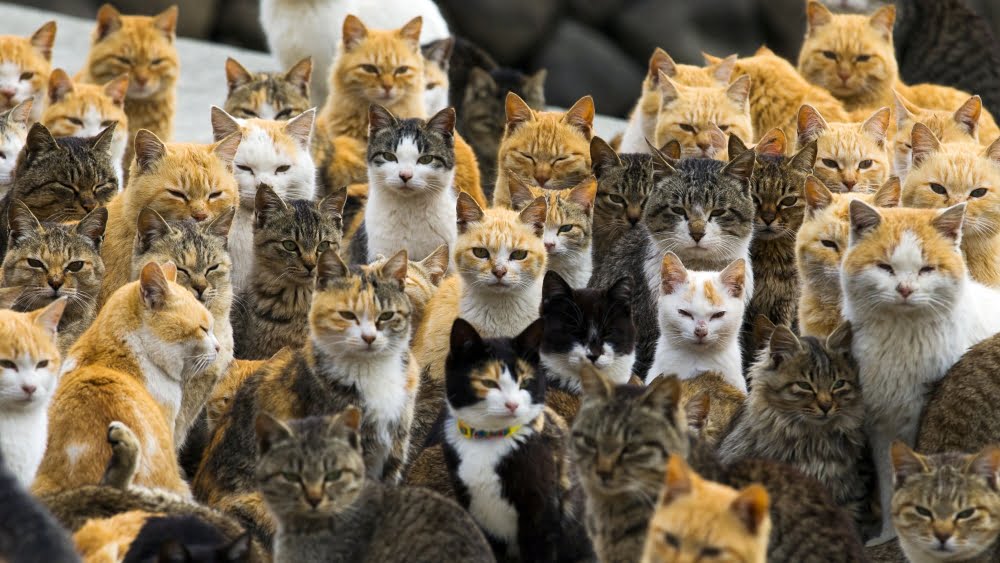 As can be inferred from the image above — This UNESCO world heritage site is probably engulfed with more Cats than the main Humans.
The cat was encouraged since the Island is a pure generators of Silk & Mice, which are a natural predators of Silkworms. They're also regarded as God's free gift by the Local fisherman.
The Island also have a Cat shrine, along with a Cat shaped cabins which are the residing places of most curious tourist.
The Cat Island and it's tremendous features is said to have a dimension among the Top 20 seriously weird places around the world.